'Go by bike' EU vice-president tells Europe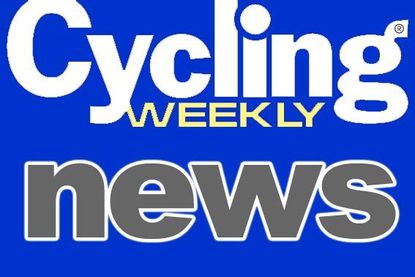 'Go by bike in the city, not by car', that was the message from Margot Wallstrom, Vice-President of the European Commission on Saturday.
She was in London to take part in a celebration bike ride to commemorate Sweden taking over the presidency of the EU.
Sweden, she said, would make sustainable low carbon travel the centre of European policies. The Swedish philosophy on sustainability mirrored that of the North American Indians when making decisions, think seven generations ahead!
Cycling Weekly, together with The Guardian, The Times and The Independent, were invited to take part in Saturday's ride. It was an impressive European line up of ambassadors, dignitaries and their families representing Sweden, Bulgaria, Czech Republic, Denmark, Finland, Germany, Hungary, Ireland, Latvia, Holland, Portugal, Romania, Slovenia, Slovak Republic. Spain and Malta.
How important is cycling to this agenda, CW asked Margot Wallstrom.
It is very important. People can individually contribute when covering short distances by remembering to take the bike instead of the car.
In the big cities it (cycling) has to be part of a sustainable transport system. So to me it is very, very important.
To promote Swedens green agenda, she and other EU national embassy dignitaries all rode the latest Puch electric-assisted bicycles for the half-hour pedal from the Swedish Ambassadors residence to Hampstead Heath.
There, on the slopes of Parliament Hill, they joined crowds listening to former ABBA star, composer Benny Andersson and his band that were the main attractions in Sweden on Stage, a family fun day with an environmental theme.
To drive, or rather cycle, the message home, E-Puch through Cycle Europe have donated 27 of these smart, all white, electric-assist machines to all the EU embassies taking part in the ride.
Riding one of his own machines was E-Puch boss, Salvatore Grimaldi, the president and CEO of Grimaldi Industries in Stockholm.
We are giving 27 of these electric-bicycles to each of the EU embassies. And of course, the ambassadors can then chose to ride them, he told Cycling Weekly.
The half-hour ride was led by Camden Cycling Champion Cllr Paul Braithwaite.
The riders in yellow tabards and black helmets and riding the distinct white Puch bikes, certainly drew a lot of attention as we made our way from Portland Place near the BBC, via Regents Park, the Zoo and the attractive back streets Camden to the slopes of Parliament Hill.
At one moment a park policeman looked as if he was about challenge us until I fancy he somehow sensed the gravitas of the occasion and thought better of it.
A TV crew doing their speeded-up backward walk greeted the EU Commissionaire as she and the pedalling convoy arrived at the venue.
CW asked her views of Britains progress in promoting cycle use.
Well, wouldnt know everything Great Britain has been doing, she admitted, but I think it is important to create the right incentives. You can stimulate it and get people started and subsidise it and move it along.
To make it comfortable, that is very important. Make sure there are biking lanes and I think are good programmes. I think also the Commission has contributed with catalogues and handbooks on how you can contribute to biking.
No prizes for guessing which countries lead the way.
I guess the Nordic countries are rather well advanced, and f course, Holland.
As for Swedens ambassador to Britain, he enjoyed riding the electric bike in our big, marshalled group. Asked if he rode a bike in London he replied he does sometimes, but feels it is a bit too dangerous.
Sadly, despite all the pro cycling statistics doing the rounds, thats a perception shared by many.
It is one of the things Cllr I love cycling Braithwaite is keen to tackle.
Asked if he thought the promised Cycle Superhighways would improve safety for cyclists in London,
he said it will come down to level of engineering, affording cyclists the security needed.
This year Braithwaite was appointed Camden Cycling Champion for the second successive year.
Thank you for reading 20 articles this month* Join now for unlimited access
Enjoy your first month for just £1 / $1 / €1
*Read 5 free articles per month without a subscription
Join now for unlimited access
Try first month for just £1 / $1 / €1