GOVERNMENT TRAFFIC COUNT IS MISLEADING IN CLAIMING DECLINE IN CYCLING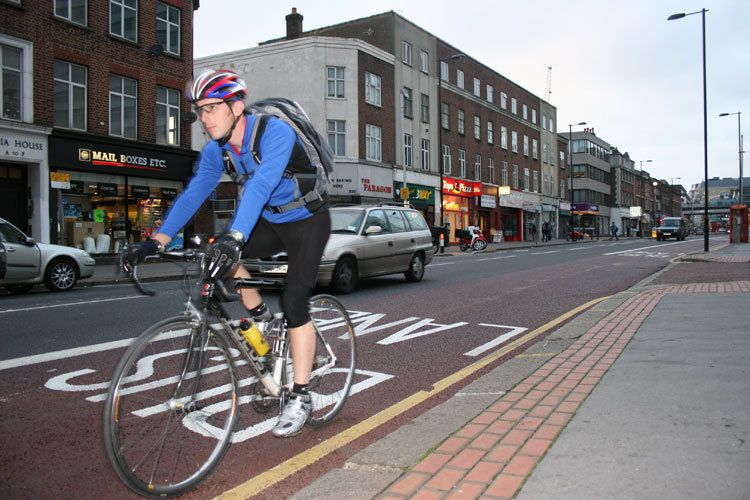 Misleading ? perhaps that best describes the Department for Transport?s statistics claiming a six per cent decline in cycling between 2006 and 2007 (Cycling Weekly Web last week).
Because our own eyes and shop sales tell us cycling is on the increase. When CW asked the DfT to explain how they did their sums, a spokeswoman replied:
?Our bicycle traffic figures are compiled from a large number of road traffic counts carried out each year.
?The counts are carried out at about 10,000 different sites, and last from 7am to 7pm.
?Ultimately this process is not designed to calculate cycling estimates, but rather road traffic in general. Therefore the methodology is focussed on counting cars, vans, HGVs, buses etc.
?In these statistics, we only count traffic (including cycles) on highways or pavements next to highways. Therefore any off-road cycling (e.g. in parks, on tow-paths, on designated cycleways away from roads) will not be counted or included in the road traffic estimates.?
From this we see that the DfT is not specifically counting cyclists alone, but including them among road traffic in general. Could it be that the roads monitored are those cyclists are now least likely to use?
The DfT?s figures have been disputed by Sustrans whose own monitoring records year-on-year higher levels of cycling on the National Cycling Network. Perhaps what we see here is a shift by cyclists from busy roads to quieter routes. where cycling use has increased.
Sustrans own Route User Monitoring Report shows that during 2007 the number of journeys made on the National Cycle Network increased to over 354 million walking and cycling trips, an increase of 4.7% on the number of trips made during 2006.
RELATED LINKS
Sustrans challenges government figures which show decline in cycling