Halfords blames bad weather after suffering sharp cycling sales drop
British retailer has taken an 11% hit in cycling revenue in the eight weeks up to August 28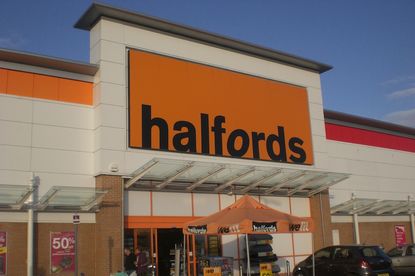 British retailer Halfords says bad weather is the main cause behind a sharp drop in sales in its cycling range, after the company saw revenues drop by 11% in the eight weeks leading to August 28.
The rainy and inconsistent weather from July to August has deterred casual cyclists from upgrading or buying new equipment the retailer says, as its shares dropped 10% to 459p as the news broke.
The fall is in stark contrast to previous reports from Halfords, having achieved £1bn in annual sales last year, and while a statement in July showed growth had slowed to a small degree in the three months prior, there was little indication over what was apparently to come.
The company has been under new leadership since May 2015, with chief executive Jill McDonald saying that she remains optimistic as the company continue to capitalise on the growth the market has seen since the 2012 Tour de France and London Olympics.
"We issued this trading update because cycling has been a little bit weaker than expected," McDonald is reported as saying in the Guardian.
"We are seeing cycling as a blip. Overall, poor weather over the summer has been wetter and colder than usual and it has been intermittent. We haven't had long stretches of warm weather and that has deterred the casual cyclist.
"Look outside and see what's happening. The number of cyclists on the road is visible. We have got plenty of reasons to be optimistic about the future."
Discounts in high-end bike prices from competitors have also had an impact on Halfords sales McDonald said, though the company has sold more in the last two months than it had earlier in the year.
Thank you for reading 20 articles this month* Join now for unlimited access
Enjoy your first month for just £1 / $1 / €1
*Read 5 free articles per month without a subscription
Join now for unlimited access
Try first month for just £1 / $1 / €1