HERETY NAMES RAPHA SQUAD - AND HIS GOALS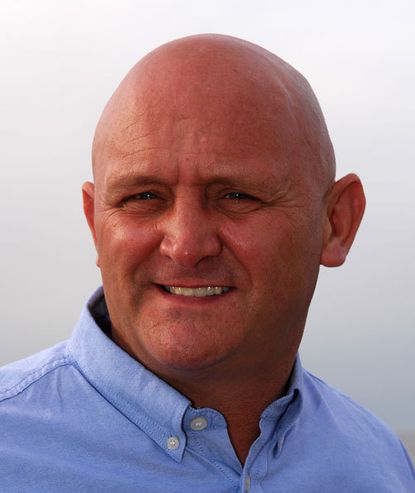 A month after the Rapha-Condor-Recycling.co.uk squad was unveiled, team manager John Herety has plans for the 2008 season well underway.
The 15-man squad is confirmed, the goals are set and the race programme is taking shape.
Cycling Weekly caught up with Herety to find out how things are progressing.
HERETY ON?. THE TEAM?S GOALS
?There are several aims for the team. We want to make sure we give Chris Newton as good an opportunity to get selected for the Olympic team as we can, and then continue to work alongside him to give him the race programme he needs to get a medal in Beijing.
?We want to support the youngsters we [Recycling.co.uk] took on this year and continue their development. And we want to expose Rapha-Condor to some other markets, particularly abroad.?
THE TEAM?S ETHOS
?I am trying to pick up people who didn?t make it or who fall by the wayside. I think what British Cycling are doing is spot on but they are going to miss one or two. The success of the senior squad and the under-23 squad is raising the bar more and more. Some riders are going to develop more slowly and we don?t want 18 year olds packing up because they don?t make it onto the national squad. We want to offer some of those lads somewhere to go so that in the future, if they mature and improve, they could be reintroduced back in to the world class programme.?
THE SPONSORS
?I think this is a great partnership. We?ve got the northern grit of the Recycling squad, which I think is quite well liked. Charlie Jackson is respected for everything he?s done in cycling. Rapha-Condor were doing some really good stuff but they wanted to get a bit bigger. The inclusion of Dean Downing was a smart move. The synergy between Rapha and Condor has worked well but Rapha wanted some exposure abroad and Condor, after 60 years in the sport, wanted to get involved in a bigger way again. Together it?s a really good mix and I think the different elements of the team will merge well to enable people to really get behind us.
?Money is still an issue. It always is. I know Charlie works hard to justify the expenditure to the rest of his board as they are heavily into football and have supported Preston North End for a long while.
?But the passion from the people at Recycling, Rapha and Condor is really inspiring. They really want to be involved in something that makes a difference.?
John Herety
THE RACE PROGRAMME
?We are looking for a stronger race programme, firstly to ensure Chris Newton gets the racing he needs to get on the Olympic team. We?ve looked at the States too but nothing has quite fitted in yet. At this early stage organisers are not going to commit, so I?ll use my contacts to get us into the right sort of events. We still haven?t the luxury to buy our way into the races yet, we?re still at the whim of the organisers. I don?t personally agree with getting the cheque book out to get in a race but sometimes it has to be done.
?At home we will send the top riders to the iconic Premier Calendar events. We?re restricted to an eight-man team.
?Some of the younger riders who were exposed to those bigger events this year will be sent off to some smaller events with the aim of trying to win them. It gives them the skills to go and win events, which will stand them in good stead for when they race at the higher level again.
?We won?t have an ?A? team and a ?B? team, we?ll have one squad and we?ll mix and match depending on the circumstances.
?I?m really excited about the Tour of Wessex. It looks a very professional approach and it?s going to become a very big event. It fits in with British Cycling?s desire to have a race tied in with a mass-participation event and it?s being run by an ambitious company which is committed to it as a business.?
The 2008 Rapha-Condor-Recycling.co.uk Squad
Chris Newton
Kristian House
Ben Greenwood
Rob Partridge
Dean Downing
Dale Appleby
Simon Holt
Adam Bonser
Ryan Bonser
Matt Rowe
Luke Rowe
Tom Diggle
Graham Briggs
Ross Reid
Rhys Lloyd
RACE PROGRAMME
PREMIER CALENDAR 2008
March 8-9 Bikeline 2-Day, Flintham
March 22-24 Girvan 3-Day, Scotland
March 30 Tour of the Reservoir, Durham
April 20 Archer GP, Buckinghamshire
May 3-4 Chas Messenger 2-Day, Buckinghamshire
May 11 Lincoln GP
May 24-26 Tour of Wessex, Somerset
June 15 Beaumont Trophy, Northumberland
July 20 Tour of Blackpool
August 3 East Yorkshire Classic, East Yorkshire
August 10 Tour of Pendle, Lancashire
September 21 Richmond GP, North Yorkshire
MAJOR ASSIGNMENTS
February
Tour of Langkawi, Malaysia
March
Giro del Capo, South Africa
Tour of South Africa
April
Circuit des Ardennes, France
Tour du Loir-et-Cher, France
East Midlands Cicle Classic
Ruban Granitier, France
Fleche du Sud, Luxembourg
May
Ras, Ireland
June
Tour de Beauce, Canada
July
GP Joaquim Agostinho, Portugal
Sachsen Tour, Germany
Tour Alsace, France
August
Tour of Ireland
September
Tour of Britain
?We?re not confirmed at all of these events yet but we have a good start with the Tour of Langkawi and then two events in South Africa. The Tour of South Africa is run by Sweetspot, which organises the Tour of Britain.
?A lot of the events in Europe I?ve been to before with Great Britain teams. The Tour du Loir-et-Cher can be tricky because the little old lady who runs it says ?You?re only ever interested in Olympic year?, which is fair enough really.
?The new Tour of Wessex clashes with the Ras but there?s no reason we can?t send good teams to both.
?The Ruban Granitier clashes with the East Midlands Cicle Classic, which we obviously want to send a strong team to. The Brittany race is very hard so it may be a bit too much for the young lads so this is one of the juggling acts we?ll have to do.
?In July it can be difficult to get into events because there are a lot of riders who are not doing the Tour who want racing. If Chris is in the Olympic squad we?ll try to get into the Sachsen Tour in Germany.
?The big events for us are the Tour of Ireland and Tour of Britain but we certainly don?t think it?s our divine right to be in those, so we want to get good results early to make sure we?re automatic selections.?
NOTES
* Chris Newton became a father for the first time today (Thursday) when Grace Isabel was born, weighing in at 8lb 1oz.
* Ross Reid is former Olympic Academy rider Ross Sander, who has changed his name for family reasons and, after a spell in the United States, is racing under American citizenship.
Thank you for reading 10 articles this month* Join now for unlimited access
Enjoy your first month for just £1 / $1 / €1
*Read 5 free articles per month without a subscription
Join now for unlimited access
Try first month for just £1 / $1 / €1
Sports journalist Lionel Birnie has written professionally for Sunday Times, Procycling and of course Cycling Weekly. He is also an author, publisher, and co-founder of The Cycling Podcast. His first experience covering the Tour de France came in 1999, and he has presented The Cycling Podcast with Richard Moore and Daniel Friebe since 2013. He founded Peloton Publishing in 2010 and has ghostwritten and published the autobiography of Sean Kelly, as well as a number of other sports icons.