HGV driver who killed cyclist Alan Neve imprisoned for three and a half years
Barry Meyer belatedly pleaded guilty to careless driving, driving unlicensed and driving uninsured after causing the death of cyclist Alan Neve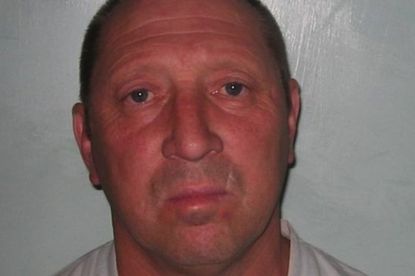 The driver of an HGV who caused the death of cyclist Alan Neve in London in July 2013 has been jailed for three and a half years and banned from driving for 10 years at Blackfriars Crown Court.
Barry Meyer was driving unlicensed and uninsured at the time of the incident and had been banned from driving five times previously.
Mr Neve, a 54-year-old music industry executive from Poplar, died after being hit by the tipper truck Meyer was driving.
The London Evening Standard reports that CCTV footage from Meyer's vehicle and others in the area showed that he had skipped a red light and stopped in a yellow box junction before hitting Mr Neve.
The court heard that Meyer had eight seconds to spot the cyclist, either in his mirrors or when the rider was in front of him but he failed to react.
Meyer belatedly pleaded guilty to causing death by careless driving, with his plea enough to reduce the sentence from 48 months to 42.
>>> Why are lorries responsible for so many cyclist deaths?
In sentencing, Judge Worsley told Meyer: "It's an understatement to say the impact of the harm you caused was devastating beyond all measure.
"But nothing I can do or say can bring back Mr Neve or undo the horror your careless caused.
"The degree of your carelessness was in my judgement about as high as the court may ever have to deal with for this offence for causing death by careless driving, as opposed to causing death by dangerous driving.
"You have a sustained history of driving offences showing wretched disregard for the safety of road users."
Thank you for reading 20 articles this month* Join now for unlimited access
Enjoy your first month for just £1 / $1 / €1
*Read 5 free articles per month without a subscription
Join now for unlimited access
Try first month for just £1 / $1 / €1