HOLLADAY WINS 'PEOPLE AWARD' FOR GETTING BIKES ON TRAINS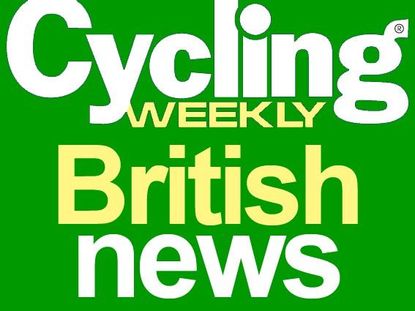 Dave Holladay, the CTC?s Public Transport Advisor and champion of cyclists? rights to ride the rails with their bikes, won the People Award at the Association of Train Operating Companies National Cycle Awards (ATOC) 2008 in London recently.
Holladay?s major achievement this year was to persuade Eurostar that people with bikes are good business, and that a new bicycle registration scheme would help.
So it proved, with a 300 per cent increase in the number of passengers travelling on Eurostar services with bikes between April and August this year. Or in real terms, 1,377 passengers and bikes compared to 347 for the same period last year.
As a result, Eurostar won the ?Customer Service Excellence? title at the ATOC National Cycle Awards.
The ATOC annual cycle awards scheme was introduced to encourage Britain?s train operating companies to encourage sustainable transport by providing for passengers who wished to combine travel by bike and train.
Too few of them do so to any real degree, however. The only thing missing from these awards was a Booby Prize, for the worst Train Operating Company, according to Lord Berkeley writing in the latest issue of The Railway Magazine.
However, not withstanding the anti-cycling companies operating most train services these days, the CTC, the national cyclists? organisation prefer to promote the work of the good guys not the bad.
And they were chuffed for Holladay, for at least two reasons, 1: Holloday is one of their key campaign figures; 2: the CTC promote the annual ATOC awards, supported by two other principle cycling bodies, Cycling England and Sustrans.
Holladay, who was presented with his award by round the world cycling record breaker Mark Beaumont, was described by judges as ?one of the best known figures campaigning for cycle rail integration?.
Holladay said ?I?m pleasantly surprised, this award is not so much for my work but it?s also for all those in the rail industry who respond to my suggestions and understand how to make it easier to take a cycle on a train?.
He had this to say about Eurostar: ?These impressive figures are a result of Eurostar?s willingness to sit down, listen, and institute a practical and pragmatic solution. The response from cyclists is obvious and we look forward to developing further opportunities with Eurostar as the link into the Continent.?
Other award winners were: First Capital Connect ? Train Operator of the Year; Surrey County Council ? Best Local Government Contribution; St Albans ? Station of the Year ? they added 150 cycle parking spaces which has reduced cycle crime by 29 per cent; Hitrans ? Most innovative approach.
EUROSTAR
To book a bike onto the same train you are travelling on (as long as there is space in Eurostar?s luggage holds) call 08705 186 186 and have your Eurostar ticket booking reference ready. This service is currently available at St Pancras International, Paris Gare du Nord and Brussels Midi.
Cyclists can also continue to use Eurostar?s registered baggage service to transport their bicycle between London and Paris/Brussels. Eurostar guarantees that, although your bike may not travel on the same train as you, it will be at your Eurostar destination station within 24 hours of registration.
Eurostar links London St Pancras International, Ebbsfleet International, Ashford International, Paris, Brussels, Lille, Calais, Disneyland Resort Paris, Avignon and the French Alps.
Thank you for reading 20 articles this month* Join now for unlimited access
Enjoy your first month for just £1 / $1 / €1
*Read 5 free articles per month without a subscription
Join now for unlimited access
Try first month for just £1 / $1 / €1