Italy suspends riders based on UCI's biological passport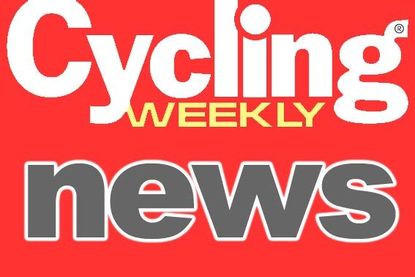 Franco Pellizotti has reason to worry because the Italian justice system is acting on the biological passport's results. Today, the Italian anti-doping tribunal (TNA) issued a two-year suspension for Pietro Caucchioli.
The TNA's decision follows on last week's two-year suspension of Italian Francesco De Bonis. Both riders were apart of the first five riders the Union Cycliste Internationale (UCI) caught with its biological passport last June.
The UCI introduced the biological passport as a means to catch riders doping without a traditional positive test. It traces blood and urine values over time to look for suspicious changes and to signal doping.
Caucchioli, who last raced for Lampre, disputed the findings. He said last year, "It does not add up. I am convinced I am okay."
He won two stages of the 2001 Giro d'Italia and finished third overall in 2002, behind Paolo Savoldelli and Tyler Hamilton.
Pellizotti won three stages of the Giro d'Italia and last year, he finished fourth overall and won the Tour de France's mountain competition. However, a week before this year's Giro d'Italia the UCI stopped him when it announced he was one of three riders with suspicious biological passport readings.
"There is not a positive control of a banned substance," Pellizotti said last month. "There are only suspensions, based on numbers."
As with Caucchioli, the Italian Olympic Committee (CONI) will examine Pellizotti's case before recommending a suspension to the TNA. However, based on today's news, Pellizotti has a zero chance of returning.
His Liquigas team remains by his side, though. President of Liquigas, Paolo Dal Lago lent his support to Pellizotti during a press conference at the Giro d'Italia.
"Based on the findings by our doctors, we believe that the method did not work and there need to be another path," said Dal Lago. "We believe in the biological passport, but sometimes it is managed wrongly and in this case the UCI managed it wrongly."
CONI is expected to look at Pellizotti's case this month.
Related links
Pellizotti out of Giro due to biological passport findings
UCI names five riders over passport anomalies
Thank you for reading 5 articles this month* Join now for unlimited access
Enjoy your first month for just £1 / $1 / €1
*Read 5 free articles per month without a subscription
Join now for unlimited access
Try first month for just £1 / $1 / €1