James scores silver as Australia continue to dominate in Delhi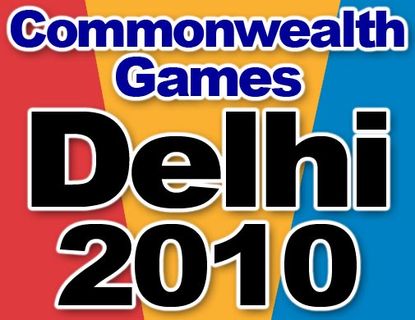 Australia's complete domination of the track cycling events at the 2010 Commonwealth Games in Delhi continued apace, with a further four gold medals adding to their tally of 10. Wales' Becky James scored silver, with bronze to Northern Ireland in the team pursuit and to England's Anna Blyth in the scratch race.


Thursday's track finals started with the women's 10km scratch race, won in convincing style by Megan Dunn (Australia), taking her second gold after scoring the win in the 25km scratch race on Wednesday. England's Anna Blyth took bronze just behind New Zealand's Joanne Kiesanowski, a great result given Blyth's recent switch from sprint to endurance events.
Australia fired a warning shot to London 2012 rivals in the men's team pursuit by clocking a super-fast 3-55.476 to take gold ahead of a shambolic New Zealand. The Kiwis started strongly, edging ahead of the Aussies in the first kilometre of four.
However, Australia's experienced quartet quickly found their rhythm and picked up the pace as NewZealand dissolved, first losing Sam Bewley and then completely breaking apart before being caught.
Northern Ireland out-rode the India team to take bronze, giving their nation its first track medal at the Games since 1990. Despite their defeat, India were a revelation, keeping in well-drilled formation despite lacking the speed to hold off the Northern Ireland team.
With a top-class velodrome in Delhi now at their disposal, perhaps we can expect to see more of India on the track cycling world stage. In contrast, Northern Ireland still lacks a velodrome.
Becky James scored silver for Wales in the women's sprint with a stunning ride in the final against eventual victor Anna Meares (Australia). James, 18, pushed Meares to the limit in the final but the Australian's greater experience and power pipped the Welshwoman to the gold. James now has a silver to add to her bronze in the 500m time trial on Tuesday.
The increasingly picky Games commissaires struck again in the bronze medal final in the women's sprint, disqualifying Kaarle McCulloch for moving off her line. Bronze went to fellow Australian Emily Rosemond.
Shane Perkins (Australia) comprehensively beat compatriot Scott Sunderland (Australia) in the men's sprint to take gold, with Sam Webster (New Zealand) securing bronze.
Keeping it in the family, Perkins succeeds his brother-in-law Ryan Bayley as the Commonwealth sprint champion. His father was also a British Empire and Commonwealth Games bronze medallist in Jamaica in 1966. Incredibly that was the last time that an Australian didn't win the Commonwealth sprint title.
The Commonwealth Games track disciplines draw to a close on Friday, October 8, with the women's individual pursuit, men's team sprint and men's 20km scratch race.
Results

Women's 10km scratch race

1. Megan Dunn (Australia)
2. Joanne Kiesanowski (New Zealand)
3. Anna Blyth (England)
Men's 4,000m team pursuit

1. Australia (Jack Bobridge, Michael Hepburn, Dale Parker and Cameron Meyer)
2. New Zealand (Sam Bewley, Westley Gough, Marc Ryan and Jesse Sergent)
3. Northern Ireland (Martyn Irvine, Phil Lavery, David McCann and Sean Downey)
Women's sprint

1. Anna Meares (Australia)
2. Becky James (Wales)
3. Emily Rosemond (Australia)
Men's sprint

1. Shane Perkins (Australia)
2. Scott Sunderland (Australia)
3. Sam Webster (New Zealand)
Medal table: Cycling disciplines
| | | | | |
| --- | --- | --- | --- | --- |
| Country | Gold | Silver | Bronze | Total |
| Australia | 10 | 2 | 2 | 14 |
| Malaysia | 1 | 1 | 0 | 2 |
| New Zealand | 0 | 4 | 3 | 7 |
| England | 0 | 2 | 1 | 3 |
| Scotland | 0 | 1 | 0 | 1 |
| Wales | 0 | 1 | 1 | 2 |
| Canada | 0 | 0 | 2 | 2 |
| Isle of Man | 0 | 0 | 1 | 1 |
| Northern Ireland | 0 | 0 | 1 | 1 |
Related links
Commonwealth Games 2010: Cycling Weekly's coverage index
Commonwealth Games 2010: Cycling results and medal table
CW's Dummies Guide to Track Racing
Thank you for reading 5 articles this month* Join now for unlimited access
Enjoy your first month for just £1 / $1 / €1
*Read 5 free articles per month without a subscription
Join now for unlimited access
Try first month for just £1 / $1 / €1