Joanna Rowsell declares Hour Record interest
Double track world champion Joanna Rowsell admits she is interested in trying the Hour Record after Rio 2016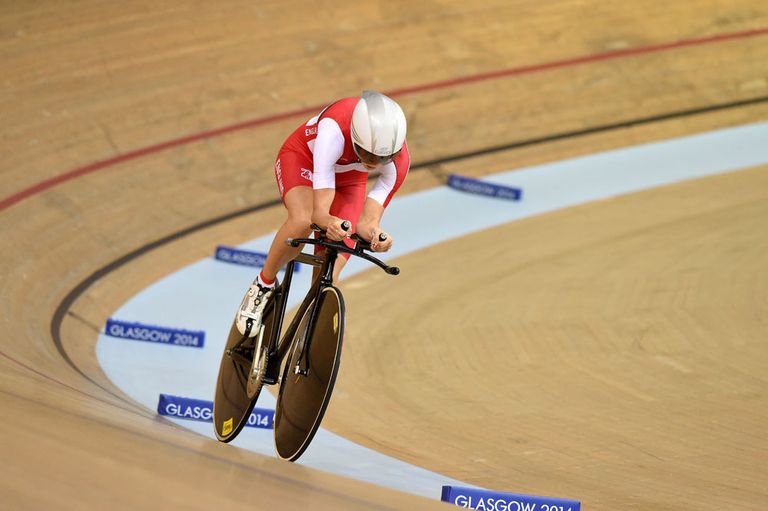 Joanna Rowsell has revealed she is interested in attacking the women's Hour Record after the 2016 Olympics.
The double world champion told skysports.com that seeing her friend Dame Sarah Storey preparing for her attempt has roused her interest, and believes her pursuiting skills could transfer to a sustained hour-long effort.
But the 26-year-old insisted any attempt will not happen until after the Olympic Games, where she hopes to retain her team pursuit gold medal next year.
"It's something that definitely interests me," she said. "Definitely not before Rio, because up until then it's all about going fast over 4km - simple as that. Post-Rio, it's definitely something that interests me."
>>> Five things we learned from Jack Bobridge's Hour Record attempt
She added: "The sort of athlete that I am, if I train in that sort of area, I can be good at those sort of efforts. So never say never."
Rowsell will be watching Storey's attempt at the Revolution Series meeting on February 28, but having seen both Jack Bobridge and Rohan Dennis try for the record in recent weeks the Cheam cyclist is left with mixed feelings on the event.
"After I had seen Jack Bobridge's one, I was like, 'No, I'm never doing that'," she said. "But Rohan Dennis looked like he could have done another hour. He looked fine after doing his. That looked easy."