Labour pledges £300m to repair potholes if it wins the election
If the British public votes Labour into power on May 7, the party promises to repair 24m potholes, setting aside £300m for the work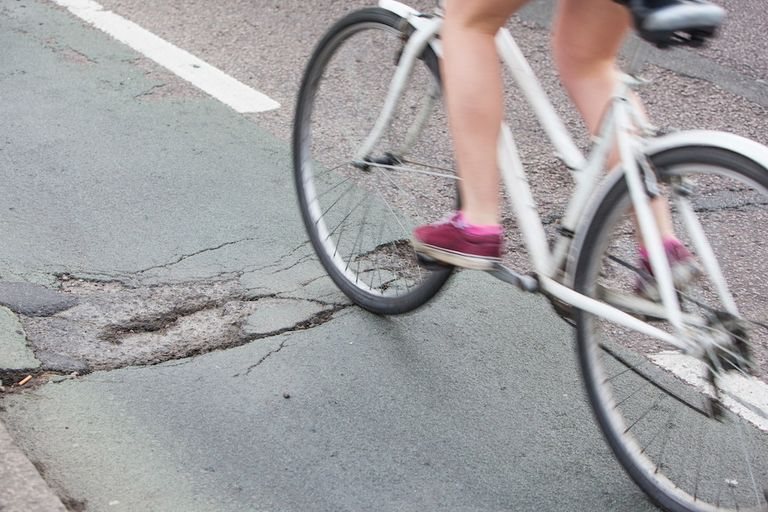 (Image credit: Chris Catchpole)
Labour is pledging to repair 24 million potholes if it is elected into power on May 7, with a dedicated fund of £300m to undertake works.
The Birmingham Mail reports that a Labour government plans to deal with the growing crisis on our roads, which endangers all road users and can cause substantial damage to both cars and bikes.
The Department for Transport estimates the average cost of repairing a pothole is £53, with the £300m being used to fix six million potholes, reportedly bringing the total to 24m over five years.
>>> Cyclists' guide to dealing with potholes
Labour's Shadow Transport Secretary, Michael Dugher, said: "Under David Cameron, our local roads have been totally neglected and have been allowed to deteriorate to a desperate state of disrepair. This is costing motorists and is a danger to all road users, including cyclists.
"Hard-pressed road users have quite rightly had enough of having their vehicles and bikes damaged because of Britain's pothole crisis."
>>> Boardman: Cycling pledges show Tories have failed to listen
He added: "The Tories and Lib Dems have set out plans that will see spending on our local roads fall over the next Parliament.
"Labour has a better plan to fix PotholeBritain – we will boost spending on local roads over the next five years. The extra investment, which is fully funded, will mean we'll be able to fill in six million extra potholes."