Lance Armstrong hits out at hypocrisy in cycling's doping culture
"You had a substance, EPO, that was so efficient and if they have an equivalent tomorrow that is undetectable, everyone would be on it."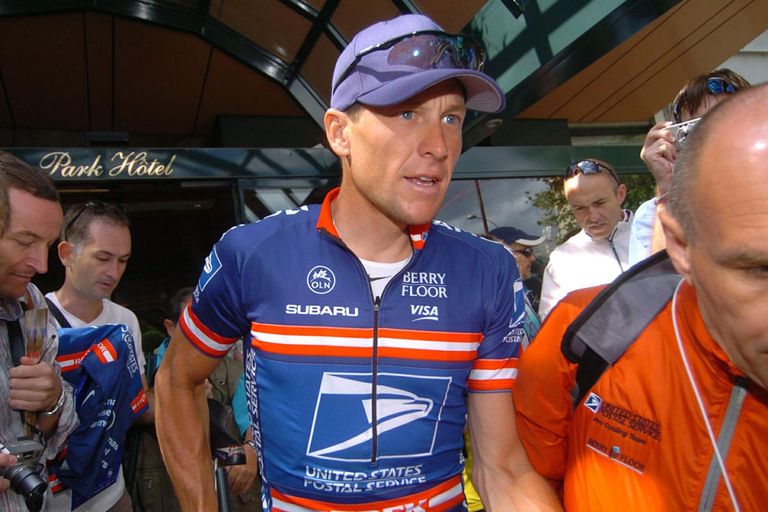 Lance Armstrong claims that if there was an undetectable performance enhancing drug available to cyclists in 2015 "everyone would be on it".
The Texan, whose seven Tour de France victories were taken away after a USADA investigation proved that he had doped, told The Times's Jeremy Whittle that he wasn't a ringleader for doping during his time in the peloton.
He also claimed that doping would be as rife as it was during his years at the top of the sport if there was a drug, like EPO was, that is undetectable.
"I didn't stand over my team-mates telling them to dope. That's 100 per cent false," he said. "The sport fostered that culture. You had a substance, EPO, that was so efficient and if they have an equivalent tomorrow that is undetectable, everyone would be on it."
Armstrong retired after his seventh consecutive Tour victory in 2005, but returned to the peloton in 2009 to ride for Astana. During his brief return, Armstrong insists, he rode clean, although USADA and others believe he continued to dope.
>>> Lance Armstrong has not changed, claims US Government in pre-trial deposition
"USADA had three or four key messages to pound home – 'the most sophisticated doping programme in history, the greatest fraud in the history of sport, Armstrong forced young men to put dangerous substances in their body' – all of which is untrue," he said.
"In 2009, and 2010, I did nothing. I have said that under oath. If there is a reliable test that absolutely works and they say, 'Lance, give us your samples,' then 100 per cent I'd be in favour. But they don't want to do that because if I'm proven clean in 2009 and 2010, it works against their narrative."