Greg LeMond versus Lance Armstrong: Battle of the flat fixers
Three-time Tour de France champion Greg LeMond releases 'answer' video to Lance Armstrong's 'how to fix a flat'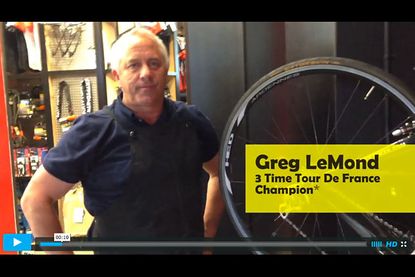 It's fair to say that there's no love lost between three-time Tour de France champion Greg LeMond and shamed ex-Tour 'champion' Lance Armstrong.
When Armstrong recently took part in a not-too-serious video with Outsider Magazine showing you how to mend a puncture, LeMond felt compelled to put out his own not-too-serious film of how to fix a flat that mocks the original.
LeMond goes one better than his fellow American in his film with 9W Magazine by inflating the tyre by blowing it up with his legendary lung capacity. Needless to say, LeMond is the quicker tyre changer. And is it us, or does LeMond look like he's been keeping in shape?
http://www.youtube.com/watch?v=pSYQeRC4--Y
Other videos showing you how to fix a puncture are also available.
Thank you for reading 10 articles this month* Join now for unlimited access
Enjoy your first month for just £1 / $1 / €1
*Read 5 free articles per month without a subscription
Join now for unlimited access
Try first month for just £1 / $1 / €1