Llama interrupts bike race (video)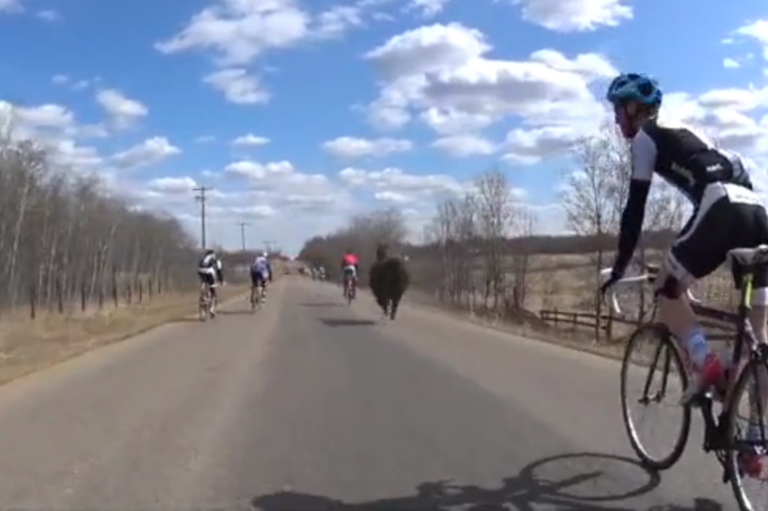 We've had plenty of deer getting in the way of cyclists in recent months, but we've not seen many llamas in our time.
But that's exactly what happened at a road race in Canada, as the hairy beast ran full pelt in front of a bunch of riders who struggled to get past it.
>>> Cyclist wiped out at high speed by deer (video)
The animal showed its pedigree and tactical nous by taking the racing line around a right-hand bend before settling into a trot on the carriageway.
With a bunch of riders looking to catch their rivals up the road, cars coming in the opposite direction made it tough for them to manoeuvre around it.
>>> Rider towed by dogs hit by herd of deer (video)
Eventually a gap in the traffic allowed all the riders to safely pass the animal and continue with the race. Luckily for us, Edmonton native Tim Bulger recorded it all on his on-board camera.
It's unclear whether the llama made it to the finish line within the time limit.