Lorry driver handed eight and a half year prison sentence for killing two cyclists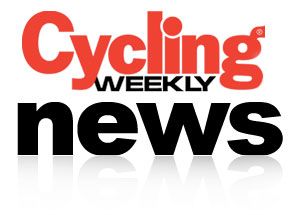 Lorry driver Robert Palmer has been sentenced to prison for eight and a half years after killing Andrew McMenigall and Toby Wallace as they took part in a charity cycle ride near Newquay, Cornwall, on July 2 2013.
Palmer was convicted of two counts of causing death by dangerous driving, for which he received seven and a half years for each, to run concurrently.
He received a further year's sentence for another dangerous driving offence in September 21 of the same year, in which he injured another driver whilst he was being investigated and on bail for the original offence.
The 32-year-old lorry driver from Bude, Cornwall, has also been banned from driving for 10 years.
Palmer had reportedly had little sleep in the 24 hours before the incident, and was texting on his phone when he hit the two cyclists on the A30. Judge Christopher Harvey Clark at Truro Crown Court said that Palmer had 'almost certainly' fallen asleep at the wheel.
Experienced cyclists McMenigall, 47, and Wallace, 36, were riding from Lands End to John O'Groats and had completed just 40 miles of their 960-mile journey when Palmer hit them.
Cyclists charity CTC said in a statement: "Too often we hear of terrible tragedies like this case occurring on Britain's busiest roads. CTC has repeatedly called on the Highways Agency to improve conditions for cyclists on its network.
"CTC is calling for interim driving bans to be imposed on drivers arrested following crashes which seriously injure or kill another person, so that drivers don't present an ongoing threat to the public before they are formally charged.
"The driving ban imposed in this case is considerably longer than the majority of driving bans given for causing death and bodily harm offences, which tend to fall within the range of one to three years. Palmer will also have to sit an extended re-test before regaining his licence, as all drivers convicted of a dangerous driving offence must do."