Man who played tribute outside Bataclan theatre pulled his piano by bicycle (video)
The pianist who played 'Imagine' in tribute to the Paris attack victims arrived by towing his piano with his bike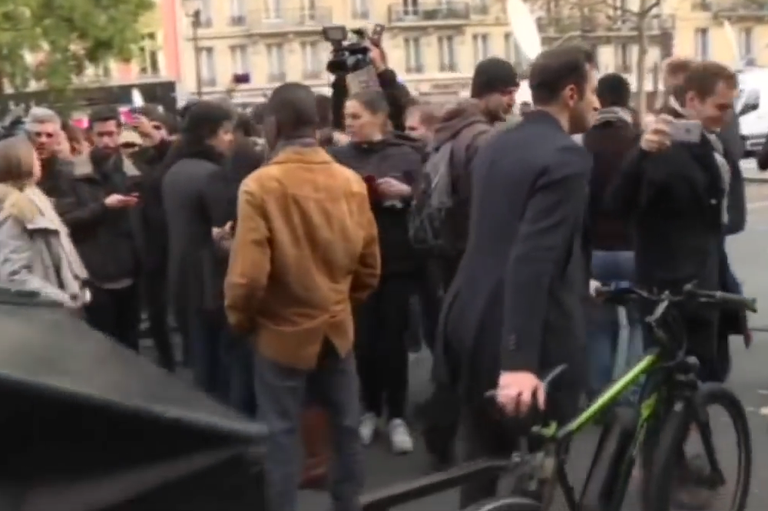 It was one of the moments that perfectly captured the feeling of the people of Paris on the weekend after 129 people lost their lives in coordinated terror attacks in the city.
Davide Martello, from Germany, said he felt compelled to play John Lennon's 'Imagine' outside the Bataclan theatre, where 89 people were killed on Friday, having been watching the France v Germany match in a bar in Konstanz.
"After I saw that insane violence I just followed my heart and went to Paris with my piano," he said on his Facebook page.
He made the final leg of his journey into Paris, pulling what looks like a baby grand, with his bike attached to a rather ingenious looking tow bar.
While the video of Martello playing outside the theatre went viral at the weekend, Twitter user Don Jacobson caught a picture of him riding towards the venue with his bike in tow.