Members urged to vote on CTC's future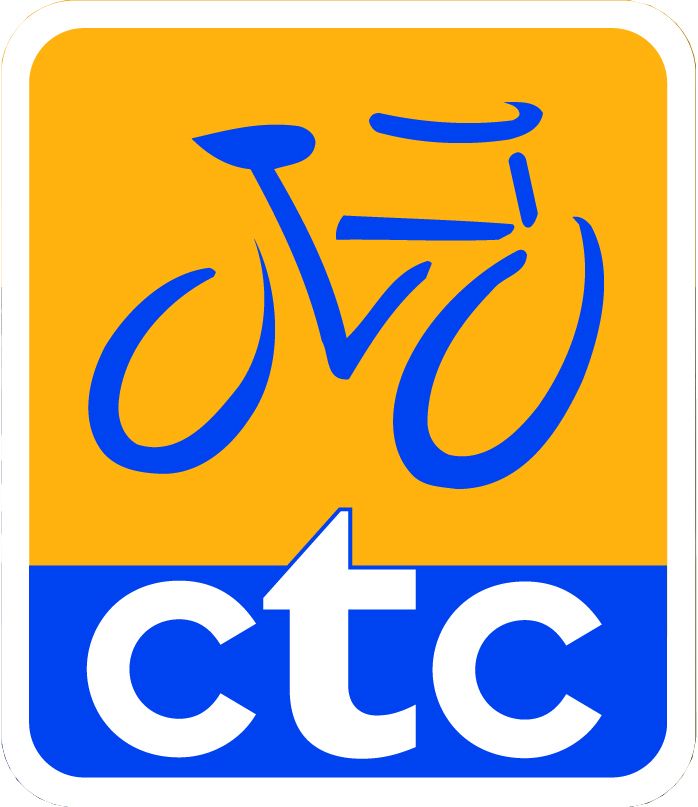 The Cyclists' Touring Club are urging that as many of their members as possible vote on the organisation's future at their AGM in Loughborough on Saturday (May 15).
Amongst the key issues to be decided is whether the organisation should convert to full charity status - as proposed by the CTC's National Council. Currently the CTC operates in two parts - one as a membership club, the other as a charitable trust.
"The most important message we want to get across is for our members to get out there and vote," said CTC's Media and PR officer Victoria Hazael. "We pride ourselves on being a democratic organisation and our members having their say."
Should members not be able to attend the meeting in person, there are options to vote by proxy. 
The issue of the CTC converting to charity status has been hotly argued in recent months.
On one side stand the majority of the National Council who proposed the motion in hope of simplifying operations and allowing the CTC access to tax benefits such as Gift Aid. According to consultants, this could generate up to an extra £150,000 of income each year.
However, opposing the change there are a number of CTC councillor's and members. Coming together under the banner of "Save the CTC", they say that if the organisation adopts full charity status, it will undermine the interests of its members and its structure of governance.
"Within a charity trustees are obliged to act in the best interests of its charitable aims and, as a consequence, the interests of its members become secondary," wrote CTC councilor John Meudell in a letter to CTC members.
CTC Director Kevin Mayne refutes this.
Speaking to Cycling Weekly last week, he said: "We've checked the tax, we've checked the legal. We are entirely confident that there is nothing the CTC does that can't come under charity.
"A key test for the board was 'can we keep everything we value, everything our members value and still do it inside this framework?' The answer was 'yes'. Anything else one might have heard regarding messiness of money or distractions can be put underneath. We say you can keep all of those. The elected board, the voting structure, that's decided by the AGM - by the members. If we become a charity, we're taking all that lock stock and barrel."
If the proposal is passed, the CTC will be joining 80,000 other membership organisations that are also registered as charities. Amongst them are similar recreation and campaign groups like the Ramblers Association and the London Cycling Campaign.
"The LCC went from being an NGO to a charity about three or four years ago," said Mayne. "They're absolutely happy with the change they made. The RSPB, the National Trust, the RSPCA. These are all examples of membership charities.
"I think people need to understand what they think of as charity has changed enormously," he added. "In terms of doing what is called public good, we can choose a specific group of the public: cyclists and cycle tourists. That definition used to be quite hard to prove - and largely revolved around poverty or sickness. Now that definition includes amateur sport, health and environmentalism.
So -to use Meudell's terms- the CTC's charitable aims can be the same thing as the member's interests?"
Everything our group of members stand for is completely charitable," Mayne confirmed. "That's the beauty of it. Under charity rules, one of the groups you can help is your own members. Funnily enough they're human beings who have needs. It's not complicated: You can define your members as a beneficiary group that you are servicing."
Despite Mayne claiming the case for converting to a charity is clear and benign, the argument has rumbled on for a number of months. In CTC publications and on internet forums, claims and counter claims have swung back and fourth. In a letter from two CTC Councillors opposed to the change, Greg Price and Helen Vecht even claim there have been "a number of unfortunate attacks on the personal integrity of [...] councillors and former councillors who do not support the proposals."
To this, Mayne responded: "If you read some of the stuff that's been said about me and some of the board members, well, it's quite sad. But that's forum land for you. If this is who-started-it type of stuff: people in glass houses shouldn't throw stones. There are people sitting there with folders of quotes of he-said-she-said; I'm not going to play that game. Whatever the result of the vote we're still going to be the CTC."
What about Price and Vecht's claim that "those who [...] oppose the proposals have been denied full access to the resources being deployed by Council and National Office" to persuade members to vote in favour?
"The official document of the club is the magazine [Cycle] and we gave a huge double page spread to this issue" replied Mayne. "On one side we had the argument for, on the other side the argument against by a former councillor [Simon Legg]. We published it completely unedited. The sad thing is that most of the things he said had no basis in fact - it was all supposition."
"To some extent we're very frustrated because the argument about principles is the one people still like to have. They've not presented anything we can really have a really debate about. Everything that's been raised so far does not appear to be material to the change.
"We've had garbage about accounts, really daft statements about tax, really weird stuff about governance and people paraphrasing what charitable status means. This issue should be a really boring bit of background admin."
Thus Mayne admits he's found the opposition frustrating.
"Think about the board members [who have proposed this]," he said. "They're all volunteers; many have given their lives to this club. That's years of service, running events, standing on corners, phoning MPs -all the things you expect. They are not going to do anything that will harm the organisation. They're passionate about the club. They really are looking at this as the best way of preserving the CTC.
"It's not complicated. What is it about the club's charity component that's actually about to change? Opponents say this and that. But actually less of those things can happen under charity status because we'll be more highly regulated.
"Currently we're regulated by Companies House and they're only really worried about insolvency and breaking the law," Mayne explained. "The Charity Commission are a more proactive regulator. They say you've got to stick to your mission. What they are expecting from us are the same things the 'No' camp are telling us they want!"
The CTC AGM takes place at Burleigh Court, Loughborough University at 1:30pm on Saturday. For further information on the AGM, the charity conversion and proxy voting visit the relevant pages on the CTC website. For more on the argument against see www.savethectc.org.uk.