Mixed reaction to Nottingham cycle lane improvements
While cyclists back the £6.1m improvements to Nottingham's cycleways, but one resident believes the council needs to prioritise the roads for drivers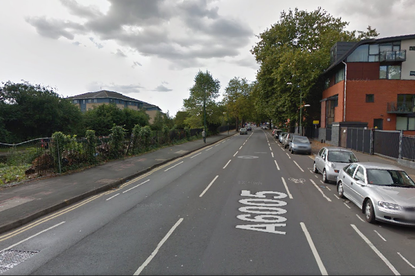 The announcement of an improvement in Nottingham cycle paths has been met with mixed reaction from riders and motorists.
Part of a £6.1m investment, the scheme will see a segregated cycle lane being built alongside Castle Boulevard, as well as a network of bike paths across the city.
>>> New cycle route to connect Nottinghamshire and Derbyshire
Like London, Nottingham will get an east-west cycle path from the university, along University Boulevard to the new cycle route on Castle Boulevard. It will also see an north-south route that will travel from Bulwell to Clifton via the city centre and City Hospital.
Hugh McClintock, from pressure group Pedals, welcomed the news, telling the Nottingham Post: "A lot of shared paths were developing 20-25 years ago and aren't fit for purpose. We'll wait for the detail, but in principle these corridors are something we are keen on and will be great for Nottingham's cyclists."
>>> Nottingham cyclist wins £13,000 compensation payout
But resident Phillip Greaves, 75, of Sherwood, did not agree that it is money well spent.
"I know it's different pots of money, but the cycle lanes shouldn't be a priority; you need to look at potholes and things instead," he told the Post.
"There are so many more motorists than cyclists."
Thank you for reading 20 articles this month* Join now for unlimited access
Enjoy your first month for just £1 / $1 / €1
*Read 5 free articles per month without a subscription
Join now for unlimited access
Try first month for just £1 / $1 / €1