More motorists would cycle if it wasn't for - motorists!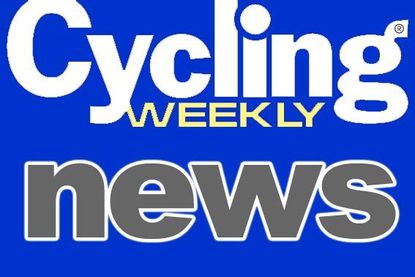 Millions of motorists are cycling, according to a study commissioned by the Institute of Advanced Motorists (IAM). The report "Cycling Motorists", published yesterday, calls for different strategies to get more drivers cycling.
They hope this report will provide a new dimension for cycling, encourage more drivers to take up cycling for some trips.
The research says that many more might do so, if it wasn't for, wait for it, inconsiderate drivers!
However, the general consensus is that motorists who cycle become more considerate of other cyclists when they get behind the wheel.
Over 14 million motorists own a bike, five million of them ride regularly, seven million cycle now and again, and half-a-million drivers who don't cycle might be persuaded to do so.
(Before we get carried away with the big numbers, still only 2 per cent of journeys are made by bike in the UK, compared to 28 per cent in Holland, kb)
Neil Greig, IAM director of policy and research, said that most cite exercise and fun as reasons for switching to pedal power. Twice as many male motorists than women cycle. The mountain bike is the most popular choice of bike.
"What deters them (both sexes) are inconsiderate drivers, heavy traffic, lorries, the poor state of some roads and risk of an accident."
The report found that only half of cycling motorists ride wearing a helmet and one third wear no protective/high visibility clothing.
Greig added: "Britain's garages, backyards and gardens contain a mountain of bikes just waiting to be ridden. No single initiative will get more motorists to use them.
"But Cycling Motorists provides powerful evidence for focusing campaigns to promote more cycling by the motorists who already cycle, as well as those who may need just a little push to get them riding again. The IAM will be campaigning for them to do so confidently and safely."
One fifth of cycling motorists go to work by bike; a quarter of them do so daily, or on most days.
They are deterred by the usual things: bad weather, time pressure, darkness, inconsiderate drivers, busy roads, lorries, poor road surfaces.
Top of their wish list are, more cycle lanes, better weather, safer roads, less traffic.
The study found that most regular cycling motorists were encouraged by their employers. Also - and this is curious because it reveals that underlying prejudices still exist - that most "perceive no ill-feeling or ridicule from colleagues because they do so".
This brings to mind the introduction in the English version of the Dutch Bicycle Master Planning book published some years ago, which said "Let us first be clear and say that the Dutch do not have a problem with the bicycle" - meaning of course, that the British did!
It's got a little better!
There are some negatives in the report. For instance, non-cycling motorists cited being too old to cycle, it's "too dangerous" - some understanding there - and lack of fitness as reasons for cycling.
But non-cycling motorists in social groups C1 and C2 (respectively, lower middle class and skilled working class) might take up cycling again, and so might drivers under 25 and those living in the South East.
However, drivers living in the land providing such delicacies as Mars Bars deep fried in batter - Scotland - are the least likely to get out from behind the wheel and onto two wheels.
The IAM study was compiled from a sample of over 1000 people representing a cross-section of the population of cycling motorists.
Members of the IAM are probably the least likely to have any run-ins with cyclists, having taken the IAM's advanced driving course which has been found to produce safer, more considerate and skillful drivers.
The IAM sit on Transport for London's Share the Road group which looks at road layouts and engineering considerations.
Thank you for reading 20 articles this month* Join now for unlimited access
Enjoy your first month for just £1 / $1 / €1
*Read 5 free articles per month without a subscription
Join now for unlimited access
Try first month for just £1 / $1 / €1