Motorist brandishes knife at cyclist in shocking road rage incident (video)
A cyclist in Western Australia was threatened with a knife after clipping a motorist's truck in an altercation at a roundabout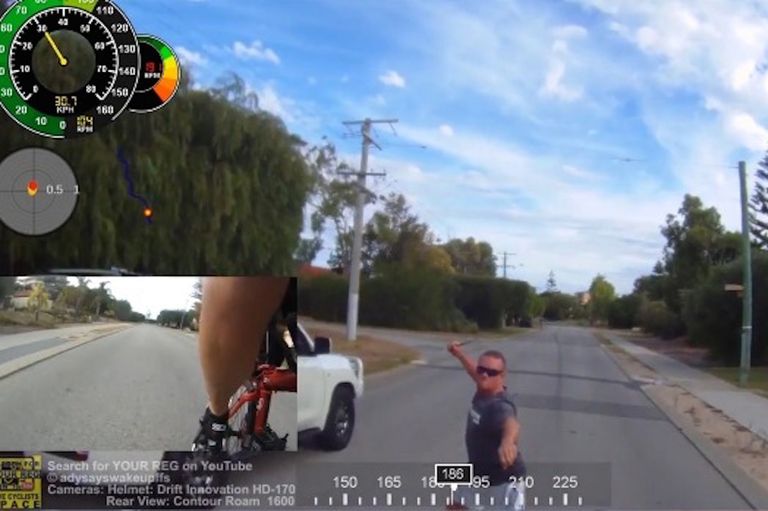 A cyclist from Western Australia has uploaded footage of a motorist threatening him with a knife during an altercation about the car trying to pass at a roundabout near Perth.
The cyclist can be seen in the video approaching the roundabout, with the rearview camera capturing the four-wheel drive truck moving out to overtake, only to slow down when the rider held his line at the junction.
>>> Is this foul-mouthed tirade the worst example of road rage directed at cyclists ever? (video)
The rider clipped the front of the car as he continued on his way, shouting at the driver as he went. This prompted the motorist to speed ahead of the rider, jump out of his truck and brandish a knife at the rider as he approached.
He then shouts: "You f---ing dickhead, you f---ing touched my car. F--k off, you pull out... you're a f---ing idiot."
>>> Landrover reverses at cyclists in Australian road rage incident (video)
Clearly shocked, the rider jumps off his bike and apologises before the motorist drives away.
According to Nine News Perth, the driver was charged with carrying a weapon in public and for brandishing the knife but escaped jail time, instead being handed a $1,500 fine.