Naked bike rides to hit more UK cities this weekend
London and Edinburgh will be among the hosts for rides to celebrate the World Naked Bike Ride movement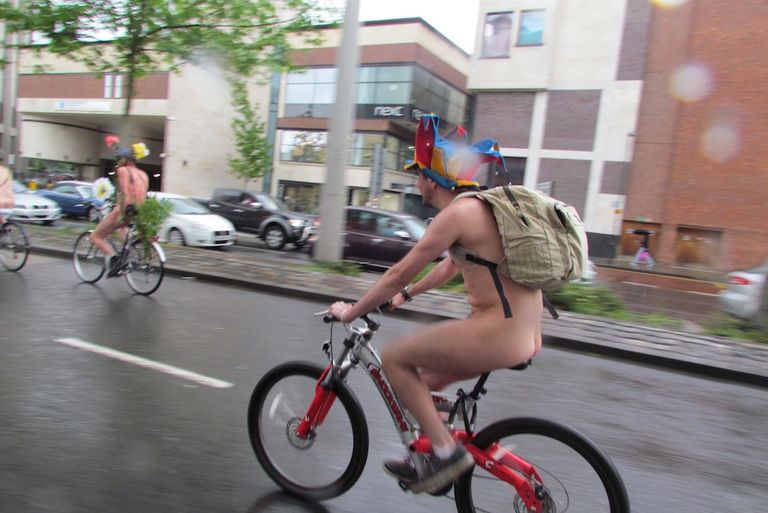 The latest round of World Naked Bike Rides will be taking place this weekend, with riders in Brighton, London, Edinburgh and Manchester all preparing to go 'as bare as they dare'.
The annual events, which organisers say are held 'to celebrate cycling and the human body' and to highlight cyclists' vulnerability on the road, have been taking place across the globe for more than a decade.
A large number of towns and cities around the country have already hosted rides this year, with more scheduled over the course of June and July.
>>>Naked New Zealand cyclist fined for not wearing a helmet
But while plenty of people have been up for the rides so far, they have not been universally welcomed, with Wales Online reporting complaints in Cardiff after last Sunday's event in the Welsh capital.
Another man was warned by police after becoming 'overexcited' at a recent clothes-free event in Canterbury, while there were calls from a Portsmouth councillor for restrictions to be imposed even before the city had its own dalliance with disrobing in May.