New 20mph speed limit for London roads in bid to save lives
Several roads across London have been given 20mph speed limits as Transport for London aims to reduce injuries by 40 per cent by 2020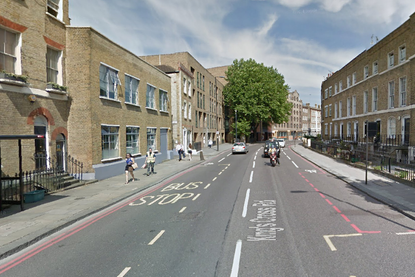 Eight of London's most dangerous roads have seen their speed limits reduced to 20mph in an attempt to save lives.
As the Evening Standard reports, Transport for London hopes the measures will reduce the number of pedestrians, cyclists and motorcyclists killed or injured by 40 per cent by 2020.
King's Cross Road and Farringdon Road are two of the roads chosen on the scheme, with drivers facing a fine of £100 and three points on their licence if they break the limit.
>>> London's most dangerous cycling junctions revealed
Road safety campaigner and Islington Green councillor Caroline Russell said: "The pilot scheme is a real step forward to reducing road danger.
"Islington already has 20mph limits on all its roads. It makes total sense to include TfL ones. It will make no difference to people's journey times. The speed you drive between traffic signals has no impact on the number of people who get through the lights."
>>> Female cyclist killed in London after collision with a lorry
One Londoner, Chloe Van Leeuwen, told the Standard, however, that the reduced speed limits would not make her any more inclined to jump on her bike in the capital.
"The speed limit should be reduced. But I still wouldn't cycle in London till we have segregated lanes," she said
The eight areas are:
• Commercial Street, Tower Hamlets
• Upper Street and Holloway Road (Between Pentonville Road and Seven Sisters Road)
• Westminster Bridge, Stamford Street and Southwark Street (Between Victoria Embankment to Borough High Street — This trial would also incorporate the previous 20mph trial at Waterloo Roundabout)
• Brixton Town Centre (Between St Matthews Road and Stockwell Park Walk)
• Clapham High Street (Between Clapham Park Road and Bedford Road, which forms part of Cycle Superhighway 7)
• Earls Court Road and Redcliffe Gardens (Between A4 Cromwell Road and Fulham Road)
• King's Cross Road and Farringdon Road (Between Pentonville Road and Charterhouse Road, linking up with the previous 20mph trial along Farringdon Street and Blackfriars Bridge)
• Camden Street (Between Camden Road and Crowndale Road)
Thank you for reading 20 articles this month* Join now for unlimited access
Enjoy your first month for just £1 / $1 / €1
*Read 5 free articles per month without a subscription
Join now for unlimited access
Try first month for just £1 / $1 / €1