Nine ways cycling changes when you're over 40
Cycling into and beyond your 40s presents its own set of little challenges. You're not alone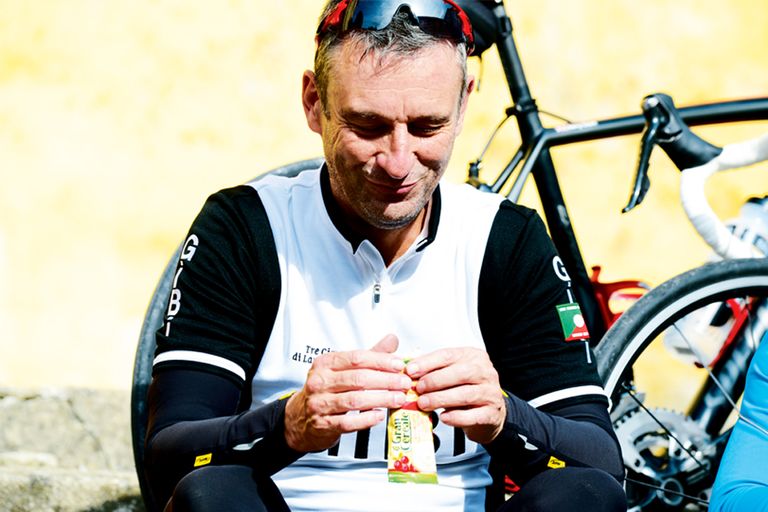 Is 40 really the age at which the human body suddenly starts to feel like it is crumbling? The point at which you resign yourself to your fate and take up residence on the sofa, awaiting The End? Of course not. There are still 30, 40 or more good cycling years ahead of you, and riding is a great way to keep in shape and stay feeling young.
However, there's no denying that things do change a little once the first flush of youth starts to fade – and that may be tough to come to terms with. It helps to know that you're not alone...
1. You appreciate saddle time so much more
As you get older, the pressure on your time seems to increase and it can sometimes be hard to find time for a decent ride: which just makes you appreciate the time you have on the bike that much more. A full working week can leave you with little saddle time, particularly in winter, and the time you do have in the week is often filled with weariness.
If you have a family, you'll also have to fit in your riding around everything else going on, and that can be hard work. Those minutes and hours spent on the bike feel like freedom, and you come back from a ride feeling mentally refreshed and ready to take on the world.
>>> Getting into cycling: Training (video)
2. You've got the bike you wish you had when you were 20
Remember when you were younger and you used to stare through the bike shop window or browse through magazines looking at those expensive bikes that you couldn't afford? Chances are, in the intervening 20 years or so, your earning power increased and you scraped together the cash to buy one. Imagine how good you could have been if you had the bike you have now, back then?
3. You're never going to win the Tour de France
The oldest Tour de France winner in history was Firmin Lambot. And he was 36. And that was back in 1922. When you're pounding the pedals up the local climb (possibly with a tailwind), you may think to yourself "I've still got what it takes to be a top pro, if only Team Sky could see me now" but the harsh reality is... it's not now going to happen.
However, don't let that stop you chasing down any youngster that dares to ride past you – as if you're Cavendish chasing Kittel down the Champs Élysées. You've still got it.
4. Tea stops suddenly become more attractive
Every good ride deserves a café stop. In your youth (mid-30s), the thought of stopping off and ruining your average speed would have seemed ludicrous. But now, you find yourself planning rides to and from the best watering holes. And the older you get, the longer those café stops seem to take. Mostly to avoid putting back on cold and clammy gloves and helmet.
5. ...and you may have to stop a bit more
What goes in, must come out. Your bladder may no longer have the capacity of a football, but is more like a ping-pong ball. What's the betting you have a mental map pinpointing conveniently discreet gateways and hedgerows on your local routes? If you don't, then it's a good idea.
6. You spend a bit more time thinking about what you are wearing
Clothing becomes a major issue as you hit the Best Years Of Your Life. You don't want to get too cold, or too hot, or too wet.
>>> How to dress like a cyclist (video)
How do you decide what to put on? Check the outside temperature six times in a row, then rummage through your cycle clothing drawer only to find the exact right bit of clothing is still at the bottom of the dirty laundry basket from last week. By the time you're sorted, the weather has probably changed.
NB: I'm not going to use this article to point out that some tight-fitting clothing may not suit the more mature figure. And I refuse to use, or acknowledge, the term MAMIL.
7. You take longer to warm up
That first turn of the pedals as you head out from home can be accompanied by a chorus of pops, creaks and groans as your joints and muscles settle down. The older you get, the longer it takes to feel like you've properly warmed up and got into your stride. Don't rush it. But maybe trim that bit of your ride off in Strava.
>>> How to get faster as you get older
8. It takes longer to recover
The flipside to taking longer to warm up, is that it also takes you longer to recover from lengthy rides and hard efforts. This can lead directly to Monday Morning Cyclist Syndrome, where you are in a slightly foul mood due to a combination of tiredness, hunger, leg ache and having to be at work.
9. Stuff you think is new... probably isn't any more
Time starts shrinking as you get older. While this has some benefits – summer comes around quicker every year – it also has drawbacks. One of them is that you completely lose touch with exactly how old your stuff is.
That chain you 'only replaced a month or two ago' was actually changed in 2003. And your favourite 1997 team kit is looking a little ragged and saggy around the edges. Be ruthless when it comes to keeping an eye on tired old clothes, tools, water bottles, kit and most importantly, shorts.
>>> Eight reasons why we started cycling, and why we should never forget them
One thing doesn't change... your love of cycling
It doesn't matter how old you are, cycling is still the best thing in the world. In fact, it's possible that your love of pedalling has only increased as your years have advanced. Long may that continue.
Photos by Jesse Wild, Chris Catchpole, Graham Watson
Thank you for reading 5 articles this month* Join now for unlimited access
Enjoy your first month for just £1 / $1 / €1
*Read 5 free articles per month without a subscription
Join now for unlimited access
Try first month for just £1 / $1 / €1
Nigel Wynn worked as associate editor on CyclingWeekly.com, he worked almost single-handedly on the Cycling Weekly website in its early days. His passion for cycling, his writing and his creativity, as well as his hard work and dedication, were the original driving force behind the website's success. Without him, CyclingWeekly.com would certainly not exist on the size and scale that it enjoys today. Nigel sadly passed away, following a brave battle with a cancer-related illness, in 2018. He was a highly valued colleague, and more importantly, n exceptional person to work with - his presence is sorely missed.