Olympic Velodrome starts to take shape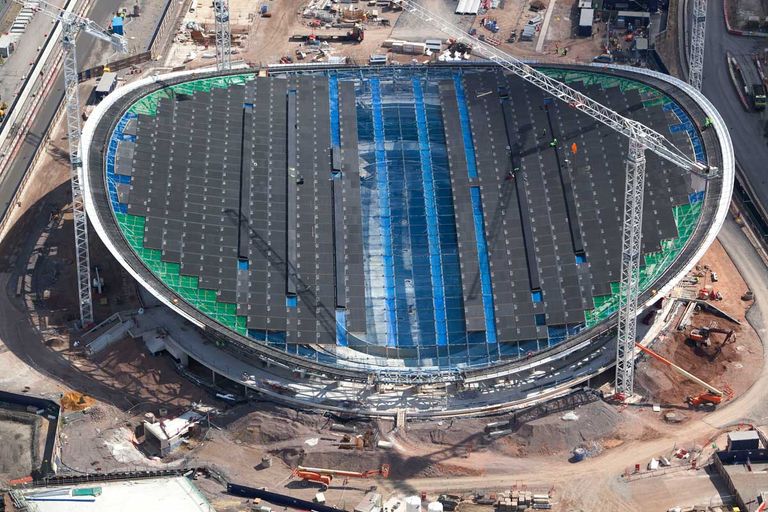 The London Olympics are now just over two years away and already the Olympic Velodrome is starting to take shape.
The Velodrome - expected to be one of the lasting legacies of the Games for cycling in the capital - now has its roof in place and is already around three-quarters covered.
According to the Olympic Development Agency, the venue is expected to be water-tight by the summer months, with the intention then being to start laying the track in the Autumn.
The 6000-seater Velodrome will host the Olympic and Paralympic track cycling events in 2012.
The design of the Velodrome offers a lower tier of 3500 seats with an upper tier of 2500 seats. A 360-degree concourse level will offer views over the Olympic Park and the London skyline.
The construction of the Velodrome is scheduled to be completed in 2011 with test events due to start in the same year.


The Velodrome is clearly starting to take shape in Stratford with the roof now in place


RELATED LINKS

Velodrome enters next phase of constructionRoof lift begins on VelodromeLatest shot of London VelodromeWeb cam shows work on Velodrome in progress Construction underway on London's Velodrome