Organiser of the Ghent Six-Day still hopeful of attracting Bradley Wiggins
Bradley Wiggins and Mark Cavendish look unlikely to ride the Ghent Six-Day in November, but bosses are keen to keep the option open to them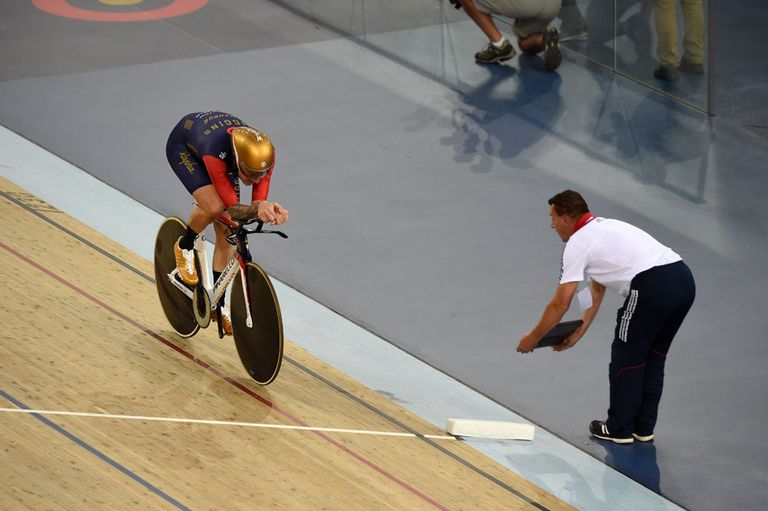 (Image credit: Andy Jones)
Ghent Six-Day organiser Rob Discart says Sir Bradley Wiggins is almost certain not to ride the event in November, but that's not stopping him trying to persuade the four-time Olympic gold medalist to take part.
With Wiggins preparing for another shot at track success at the 2016 Olympics Games in Rio it is unlikely he will have time to ride the Ghent event, despite telling its bosses that he would be keen to ride.
The Track World Cup is set to travel around the world this winter, with rounds in Colombia, New Zealand and China in November and December. Wiggins is unlikely to ride all three as he strives to seal a place in GB's team pursuit squad, but his travels may make the Ghent Six-Day (November 17-22) feasible.
"The start list is very good, although we have not yet released any names of who is going to ride," said Discart to Het Laatste Nieuws. "The chance of Bradley Wiggins making an appearance was 99.9 per cent nonexistent. But there are still discussions ongoing."
Wiggins has ridden the event twice before, in 2003 and 2007 - both years before Olympic Games - riding with Mark Cavendish in the latter. Cavendish himself rode the event last year, with Iljo Keisse, and finished second overall.
Shoulder surgery casts a cloud over Cavendish's return in 2015, but last year's winners Jasper De Buyst and Kenny De Ketele have been confirmed as taking part by Discart.