Peloton rides in Qatar to honour dead colleague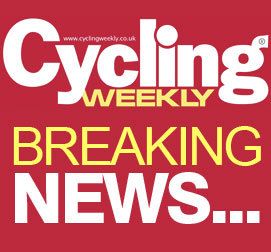 The Tour of Qatar peloton honoured Belgian Frederiek Nolf this afternoon with a minute?s silence at the start, followed by a 40 kilometre ride in one group directly to the finish in homage to the Topsport Vlaanderen pro.
At the start at Doha Camel Track, as race officials handed out black armbands for the riders, the atmosphere could hardly have been more funereal.
Teams huddled together, partly perhaps because of the galeforce winds that blasted across the exposed Camel Track, but partly to share their grief. Only one squad was missing: Topsport Vlaanderen.
More details of Nolf?s death emerged during the hour-long wait for the start. Apparently Nolf had been found by his room-mate Kristof Goddaert that morning. The night before, he had not been suffering from health problems and apparently appeared fine before going to bed around 10 pm the night before.
Faces in the team and media hotel on the outskirts of Doha grew long as the news spread around the breakfast room, at around half past nine. With all the teams staying in one hotel, the impact felt especialy hard.
Around an hour later, it was announced that racing was cancelled for the day.
At the start, riders slowly gathered under the start banner as it flapped wildly in the wind. There was little conversation, no music. In front of them photographers and reporters stood waiting but there were just a handful of fans. Just like at a funeral, each person seemed to be wrapped in their own thoughts.
A few riders removed their helmets and some bowed their heads. Others, more unsure of what to do, slowly followed suit.
?One minute to go! One minute!? a Qatar Cycling Federation official shouted, meaning there was a minute to go to the start.
But most riders took this warning as advice that there would be a minute?s silence in homage to Nolf and fell quiet. Sixty seconds later, the whistles blew for the start to get underway and the peloton broke out in spontaneous applause in tribute to the deceased rider.
Racing will resume tomorrow. But on Thursday, as more than one pro rider said, ?nobody even would have felt like racing even if it had gone ahead.?
RELATED LINK
Sombre reaction after rider's death at Tour of Qatar
Thank you for reading 20 articles this month* Join now for unlimited access
Enjoy your first month for just £1 / $1 / €1
*Read 5 free articles per month without a subscription
Join now for unlimited access
Try first month for just £1 / $1 / €1