Peterborough councillors extend cycling ban
Despite overwhelming objections to the public consultation, councillors in Peterborough have moved to extend a ban on cycling on a busy street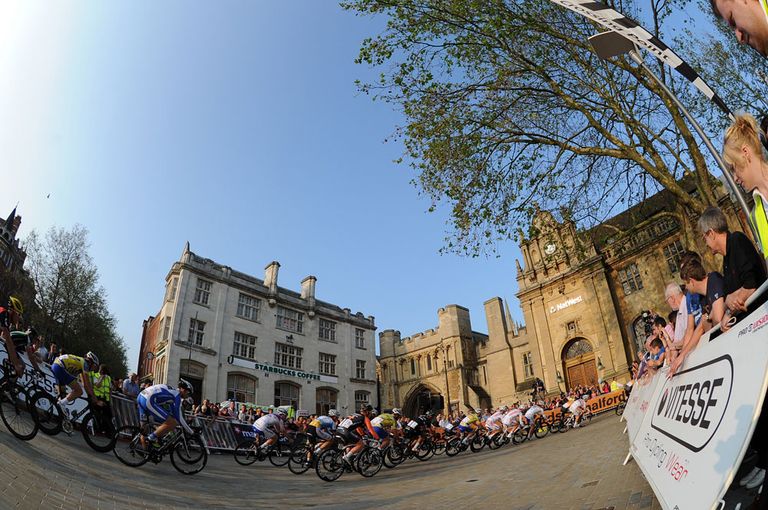 Councillors in Peterborough have decided to ban cycling at all times on a busy street despite 83.5 per cent of consultations on the matter objecting to the proposals.
Cycling Weekly reported in July how Peterborough City Council wanted to extend the six-day-a-week cycling ban on Bridge Street to seven days.
They launched a consultation in the summer, and of the 200 replies an overwhelming 167 respondents were against increasing the ban to include Sundays. At the time of the consultation, Sustrans highlighted that Bridge Street is a vital link for commuters.
These concerns were rejected, however, and cycling along Bridge Street – which passes the Town Hall - is now prohibited between 9am and 6pm every day of the week
Nick Sandford, Peterborough's Liberal Democrat leader, vented his anger: "The ban is not enforceable. I get people saying they have seen irresponsible cycling on Bridge Street, and it is always when the ban is in place.
"I'm not sure what the point in carrying out a consultation and ignoring what people have told them," he told the Peterborough Telegraph.
The new ruling means that there are no cycle-friendly routes to travel north to south through the city. Cllr Lucia Serluca denied suggestions that the council didn't pay attention to the objections, saying: "We have taken our time to very carefully consider all of the responses from residents and organisations on this important issue and have decided that public safety must ultimately outweigh what is a relatively small inconvenience to cyclists."
Sustrans say that Bridge Street in Peterborough is a vital link for commuters