Peterborough police catch bike thieves in one-man crackdown
Seven people charged with bicycle theft as machines are stolen by a variety of means, sometimes in broad daylight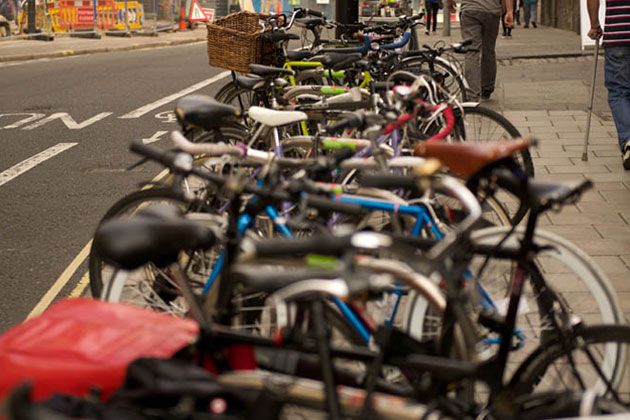 A number of people will appear at Peterborough Magistrates' Court during the coming weeks, following a police crackdown on bicycle theft in the city. In total of seven people have been charged with a further two reported for summons, all for thefts of bicycles.
The Cambridgeshire Constabulary offensive, titled Operation Warlock, has already seen sentences ranging from fines to 36 weeks in custody and all due to one officer's tenacity.
A few months after taking over the Peterborough City Centre beat, PC Graham Frisby noticed a spike in bike thefts and set about dealing with it. "It's never great, but in summer cycle crime in the city centre can be bit of a nightmare," the officer told Cycling Weekly.
PC Frisby used a number of tactics to catch offenders, "We did things like static observations on bike racks, visiting known thieves, monitoring CCTV and deploying trap bikes." The operation revealed just how brazen the offenders were: "They don't seem to care," PC Frisby continued. "I've seen footage of them doing it in in broad daylight, with people walking past in busy areas and no one bats an eyelid."
Some bikes were recovered when the criminals were caught leaving the scene, but in other cases returning the bikes to their rightful owners has been a challenge.
"We have information that they are being sold on straight away, often for next to nothing. I had one £1500 bike which was sold for £30. So unless the victim sees the bike later, recovering the bikes is very difficult."
PC Frisby advises the best way to prevent your bike being stolen is to use a D lock. Thinner cable locks are easily overcome. "Sometimes they just pull the bike hard and the cable lock comes off straight away. There are a few people using bolt croppers too. We have one offender using keys, especially on the cheap wire locks."
The operation will continue tackle the problem and anyone with information about cycle theft in Peterborough can contact PC Frisby by calling 101.
Eight bikes used to teach people with learning disabilities how to ride were stolen between August 20-25 from Earlswood Lakes