Pippa Middleton sells her Race Across America bike
Pippa Middleton auctions her Race Across America Dassi 6.2 Aero road bike for the British Heart Foundation (BHF)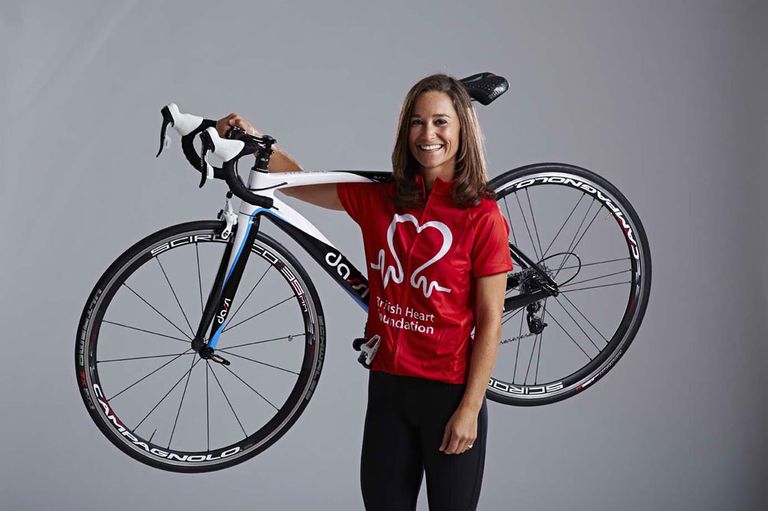 Cyclists can get their hands on Pippa Middleton's very own bike and raise money for British Heart Foundation (BHF) in the process.
Middleton was of a team eight who completed the Race Across America this June: a 3,020-mile, coast-to-coast journey that Middleton undertook in aid of BHF and the Michael Matthews Foundation.
The bike that she rode on, a full-carbon Dassi 6.2 Aero worth £2,500, is now up for auction on eBay with the proceeds being split between the two charities and adding to the £20,000 Pippa has already raised as part of the challenge.
The bid for the Duchess of Cambridge's sister's bike began last Sunday (August 3) and will end at 9am on Wednesday (August 13).
Pippa said: "The challenge of riding across the Rockies, coping with the heat of the Arizona desert and climbing over 170, 000 vertical feet in the six days was incredibly tough, but every inch of the 3,000 mile race was worth it, to help the BHF fight heart disease."
The bike's specifications are as follows:
• Dassi 6.2 Aero Road Bike
• 50cm Frame size
• Carbon frame and forks
• A mixed group set of SRAM Rival and Apex
• Campagnolo Scirocco 35mm wheels
• Deda handlebars and stem
• Look Keo pedals
• Selle Italia Diva saddle