Police seek half-naked cyclist in Exeter
Devon and Cornwall Police appeal for information after a man was seen cycling in Exeter without any trousers or pants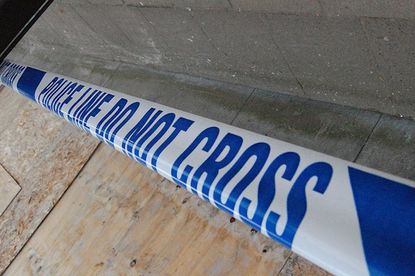 You may still be shrouded in your winter cycle clothing during this British spring cold snap, but one man in Exeter, Devon, has been seen cycling in the city without any trousers or pants.
Devon and Cornwall Police are appealing for information to help identify the half-dressed rider following two incidents of indecent exposure.
The latest incident took place on Monday evening (April 25), when the man was seen cycling on Market Street in the early evening.
Police believe it is the same man who was also seen riding on Market Street on April 18 at around 4am. He went to ride down Smythen Street, Stepcote Hill and Western Way.
>>> Police officer chases down thief on the bike he was trying to steal
His upper body was clothed in a dark-coloured hooded top. According to police, witnesses describe the man as being in his 20s or 30s, with collar length scruffy hair and riding a dark-coloured bicycle.
Anyone with information on the identity of the mystery cyclist can contact the police via email at 101@dc.police.uk, quoting reference 825, or by telephoning Crimestoppers on 0800 555 111.
Thank you for reading 5 articles this month* Join now for unlimited access
Enjoy your first month for just £1 / $1 / €1
*Read 5 free articles per month without a subscription
Join now for unlimited access
Try first month for just £1 / $1 / €1