Rider politely greets Boris, Christmas gift ideas and more of the best cycling videos
In contrast to a now (sort of) famous photo of a commuter giving Boris the finger, this rider was far more polite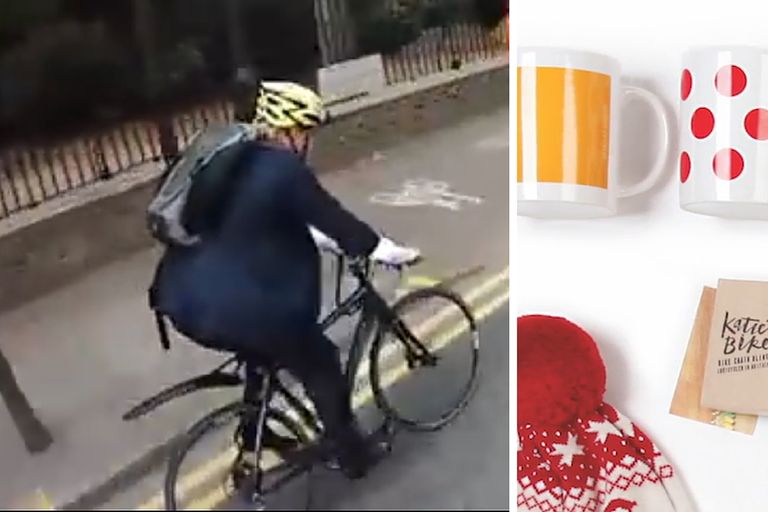 Earlier this winter we reported on the Mayor of London triumphantly riding across Vauxhall Bridge to officially open the new segregated cycle superhighway.
Riding from Pimlico to Oval, Boris Johnson's morning was slightly soured by a commuter going the other way flicking him the finger.
The Tory MP for Uxbridge and South Ruislip reacted in very characteristic style, though.
The rider in the above video, however, was far more friendly. We've featured videos from YouTube user SW19cam before, and here he can be see giving a chirpy "morning Boris".
Double extreme
https://vimeo.com/146804548
As if mountain biking didn't have the potential to be extreme enough anyway, this adrenaline junkie free-climbs to the top of large hill with his bike strapped to his back.
That's no ropes and a full suspension bike attached to his backpack. Madness.
Just don't mention the lights
https://www.youtube.com/watch?v=KqjXVsg2Nvk
"No good deed goes unpunished", or something similar. In this bikecam footage, the owner of the camera let's a fellow commuter know that they are riding along with no lights.
Watch the video to see just how much the other rider didn't like being told.
Talented trail dog
https://www.youtube.com/watch?v=11NkKDFpPbo#t=120
This mountain biker takes his best friend along for the ride, and the dog steals the show.
Get your machine ready for winter
Do you really want to only ride on the turbo until April? One of our writers certainly doesn't...
If you do want to ride outside, which we all know is better anyway, then you'll need to take some key steps to ensure your bike makes it through the harsher months of the year.
This video sets out our top seven tips to winterise your bike.
What to buy the cyclist in your life
It's December, so it's finally acceptable to talk about Christmas. Here's our Christmas gift guide for the cyclist in your life (even if that's you!).
Split into three price categories and covering a range of items, there should be something for everyone.