ROUND THE WORLD CYCLING AUTHOR KILLED BY HIT AND RUN DRIVER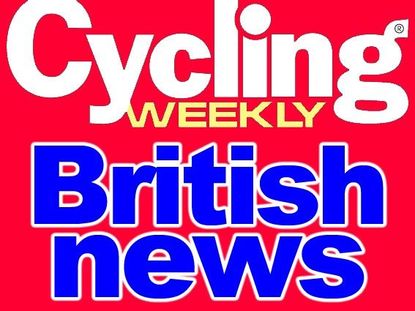 ROUND the world cyclist Ian Hibell who pedalled the globe for 40 years was killed by a hit and run driver in Greece on August 23. He was 74.
Hibell, who once wrote a series of features about his travels in Cycling Weekly, estimated that for the past four decades he averaged 6000 miles a year, often across inhospitable territory, including jungle and swamp, and even the Sahara!
He recounted his adventures in his book, Into the Remote Places, which inspired many to take up long-distance cycling. But his was tough act to follow for he seldom kept to roads, striking off across the wilderness with only a tent and bare necessities.
No corner of the globe was beyond reach, and he once rode 4000 miles across Russia. During that journey he survived a dog attack, twice had to go to hospital, and gave English lessons at a school.
When not travelling he lived in Brixham, Devon. When asked about the risks he took abroad ? he was chased by elephants, came eye to eye with a lion, and was shot at by bandits ? he replied that cycling the roads of Devon was more dangerous.
Hibell was honoured by the American Wheelmen and by the CTC, the national cyclists organisation for his adventurous ?trail blazing?. He first set off on his travels in 1963 when a two-year sabbatical became 10 years! It is said he acquired his wanderlust during his RAF service in the 1950s.
He set many long-distance records, including from southern most tip of South America, Cape Horn, to the most northerly point of North America, Alaska.
His travels to remote parts of the globe brought into contact with many indigenous peoples and he enjoyed the hospitality of Indians in Borneo, African chiefs, and in Alaska, an Eskimo princess.
One of his many epic rides included his journey from the Antarctica to the Amazon jungle. He was the first to travel under his own steam cross the Atrato swamp in Colombia and the tricky marshes of the Darien Gap in Panama.
He died on the road between Athens and Salonika. The driver who failed to stop was traced and arrested two days later, and charge with causing death by dangerous driving.
Thank you for reading 5 articles this month* Join now for unlimited access
Enjoy your first month for just £1 / $1 / €1
*Read 5 free articles per month without a subscription
Join now for unlimited access
Try first month for just £1 / $1 / €1
Keith Bingham joined the Cycling Weekly team in the summer of 1971, and retired in 2011. During his time, he covered numerous Tours de France, Milk Races and everything in-between. He was well known for his long-running 'Bikewatch' column, and played a pivotal role in fighting for the future of once at-threat cycling venues such as Hog Hill and Herne Hill Velodrome.