Sarah Storey withdraws from Para-cycling track world champs due to yellow fever outbreak in Rio
14-time Paralympic champion Dame Sarah Storey withdraws from the 2018 Para-cycling World Championships as she cannot have vaccine for yellow fever, which is currently affecting Rio de Janeiro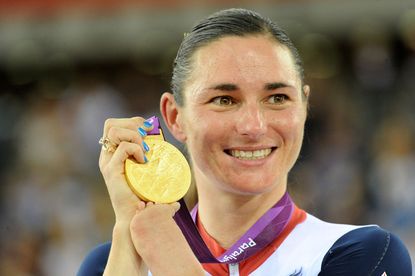 (Image credit: Andy Jones)
Multiple Paralympic champion Dame Sarah Storey has withdrawn from the 2018 Para-cycling Track World Championships (March 22-25) over concerns regarding an outbreak of yellow fever in the event's host city, Rio de Janerio in Brazil.
Storey issued a statement via Twitter on Thursday, saying that it had been a 'tough decision' to make but that she had to put the health and well-being of her family first.
Athletes travelling to Rio are being advised to be vaccinated against yellow fever, but Storey explained that he could not have the vaccine due to breast-feeding her young son, Charlie.
"I have made the decision to withdraw from the UCI Para-cycling Track World Championships after the advice regarding the yellow fever vaccination changed last week," wrote Storey.
"I am obviously disappointed to not be able to compete at the event and miss out on the opportunity to win another rainbow jersey but the health and well-being of my family is far more important.
"Ordinarily this wouldn't have been a problem but unfortunately there are risks around the yellow fever vaccination in certain groups including breastfeeding women and babies under the age of nine months.
"As Charlie is still only four and a half months and breastfed this means neither of us can be vaccinated and therefore I am not prepared to risk travelling as the infection results in a high percentage of fatalities.
"My focus will now turn to the UCI Para-cycling Road World Championships in Italy in August and I'll be working with my team Storey Racing to start my road programme earlier than expected.
http://www.youtube.com/watch?v=PlYIzeT2f90
"The timing of this couldn't have been predicted and I would like to thank all the staff on the Great Britain Cycling Team who have been fully supportive of my decision."
Storey has nine gold medals from cycling events in the Paralympic Games, plus five from swimming events making her the most successful British female Paralympian of all time. She has also previously won 13 Para-cycling track world titles and 10 Para-cycling road world titles.
According to the Centers for Disease Control and Prevention, there is a "large, ongoing outbreak of yellow fever in multiple states of Brazil. Since early 2018, a number of unvaccinated travelers to Brazil contracted yellow fever; many of these travelers were infected on the island of Ilha Grande (Rio de Janeiro State). Several have died."
Yellow fever is contracted via a bite from a mosquito carrying the virus. The disease can become serious in around 15 per cent of cases, causing liver damage and organ failure.
Thank you for reading 20 articles this month* Join now for unlimited access
Enjoy your first month for just £1 / $1 / €1
*Read 5 free articles per month without a subscription
Join now for unlimited access
Try first month for just £1 / $1 / €1