Sportive riders 'beaten with sticks' by protestors angry at road closures
Tour O Borders event reportedly disrupted by protestors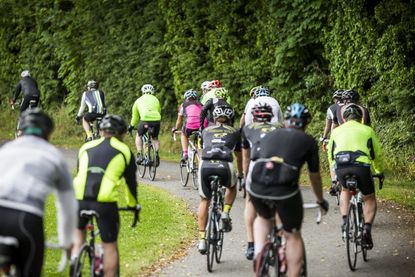 (Image credit: chris catchpole)
Riders at the Tour O the Borders sportive received a hostile reception on one part of the route as some were reportedly attacked by a group of people, apparently angry at roads being closed for the sportive.
The incident took place around 25km into the route just south of Broughton, Tweeddale, on September 3, where the Southern Reporter reports that riders were stopped by two men, who then attacked the cyclists with sticks.
>>> Best cycling sportives in Scotland
"Two people that looked like farmers wearing tweed jackets and flat caps – one had a dog – were hitting the cyclists on their heads with long sticks," one rider wrote on the event Facebook page.
"I'm not too sure if anyone got hurt," wrote another. "They were walking in the middle of road towards cyclists, each with two sticks holding them out. I had to stop, but hopefully nobody got hurt by them."
Event organisers appealed to riders for videos of the incident, with a number passing on GoPro footage which could then be passed on to the police.
>>> 12 of the best upcoming sportives to ride
"We hope not too many of you were affected, but this is disgusting behaviour and the police have asked for help in gathering evidence," the organisers wrote.
"What happened was potentially very dangerous and the police want to prosecute those responsible, who are a disgrace to the Borders. This has always been an extremely friendly event and we are proud of the warm welcome the Borders gives to cyclists."
"We can confirm that we are aware of protests at the event, and we are investigating," a Police Scotland spokesperson. "So far, however, no one has told us of any injury. If someone has an injury, they should tell us, so that we can investigate."
Thank you for reading 20 articles this month* Join now for unlimited access
Enjoy your first month for just £1 / $1 / €1
*Read 5 free articles per month without a subscription
Join now for unlimited access
Try first month for just £1 / $1 / €1