SUPERMOUSE IS LIKE ARMSTRONG, SCIENTISTS SAY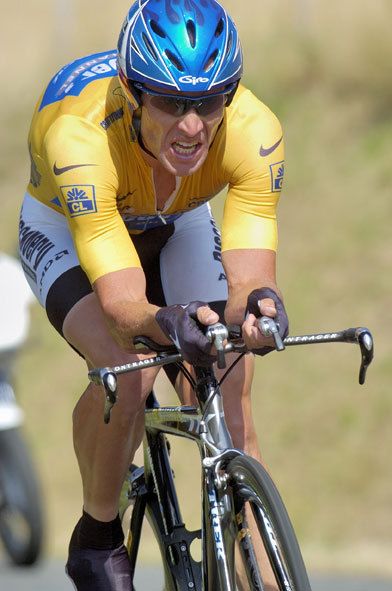 In a report in The Independent newspaper on Friday, American scientists responsible for creating genetically modified mice with exceptional physical abilities have likened the super-rodents performance potential to that of seven-time Tour winner Lance Armstrong.
Biochemistry professor at the Case Western Reserve University in Ohio, Richard Hanson, was quoted as saying that the physical performance of the supermouse could only be compared to ?supremely fit athletes like Armstrong?.
The mouse is capable of running six kilometres at speeds of 20 metres per minute for five hours - which The Independent says scientists claim is the ?equivalent of a man cycling at speed up an Alpine mountain without a break".
?They are metabolically similar to Lance Armstrong biking up the Pyrenees.? Hanson, who led the research group into the mice, told the newspaper. ?They utilise mainly fatty acids for energy and produce very little lactic acid.?
The Independent raised the possibility in the future that the findings about the so-called Supermouse - produced by injecting a gene which enhances an enzyme present mainly in the liver and kidneys - could be used by pharmaceutical companies to create products that enhance muscle performance. That would be good news for some patients, but at the same time might at some point in the future lead to abuse by athletes.
Thank you for reading 20 articles this month* Join now for unlimited access
Enjoy your first month for just £1 / $1 / €1
*Read 5 free articles per month without a subscription
Join now for unlimited access
Try first month for just £1 / $1 / €1