Survey of 1,000 motorists shows how uneducated British car drivers are about cyclists
Over half of those surveyed didn't know that cyclists can ride on dual carriages and 55 percent believe cyclists should have insurance.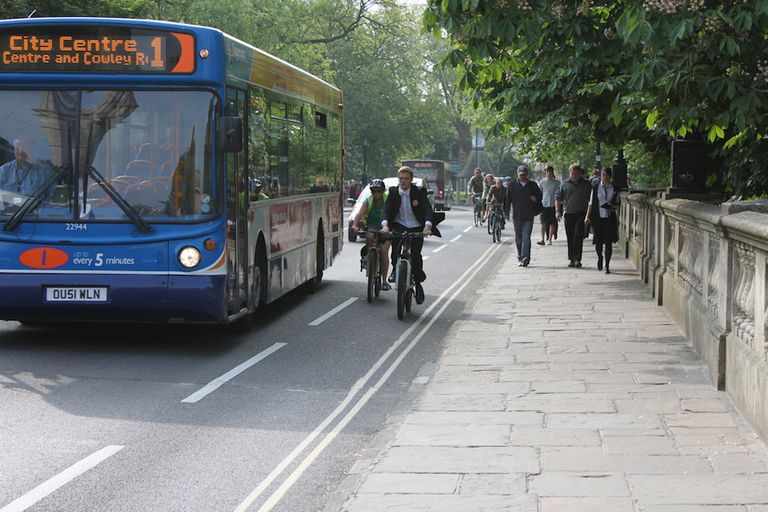 (Image credit: Flickr/Tejvan Pettinger)
A survey of 1,000 motorists has revealed how shockingly little British motorists actually know about the rights cyclists have on the road.
eBikes Direct surveyed 1,000 people across the UK and asked them questions about cyclists' rights. The answers were astonishing, but perhaps - sadly - not unexpected.
A huge 81 per cent of those who took part in the survey believed that cyclists had to remain on the left-hand side of the road and that they could not ride in the middle of the road.
So when there is a pothole, or a dodgy drain cover, or rough surface, presumably respondents expected cyclists to carry on as far left as they can go and risk injury to themselves and damage to their bikes.
>>> Cyclists should 'pay road tax and hold insurance' to ride on British roads, says petition
65 per cent of drivers also believed that cyclists are required to ride within a cycle lane if there is one there. In addition, 53 per cent thought that cyclists are prohibited from riding on dual carriageways.
And a result that is sure to irk many, 55 per cent of drivers say that cyclists should have to have insurance to ride on roads, just like other vehicle drivers do.
Matt Flanagan of eBikes Direct says such poor education of a cyclist's rights is dangerous to all road users. "A lack of knowledge about cyclists' rights on our roads is leading to altercations and accidents."