TEAM HIGH ROAD GET GIRO D'ITALIA INVITE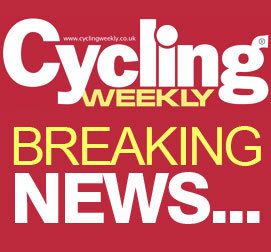 After initially being snubbed by the organisers of the Giro d?Italia, Team High Road have been now given a place in the Italian stage race and will also ride all the other events organised by RCS Sport.
High Road have been given the 22nd and final place in the Giro and the news means Bradley Wiggins and Mark Cavendish will now ride the Italian stage race as key build-up to the Beijing Olympic Games.
The news of their late invitation was announced by Team High Road just before the team?s official presentation in California on Friday.
?After careful and diligent review, RCS Sport is glad to confirm its confidence in Team High Road and its promising riders, and invite the new USA registered team at our races starting, in chronological order, with Monte Paschi Eroica on March 8rd, Tirreno Adriatico, Milano-San Remo, Giro d'Italia, Giro del Lazio, Giro del Piemonte e Giro di Lombardia? Angelo Zomegnan, Director General of RCS Sport said in a team statement.
Team manager Bob Stapleton was pleased with the news that High Road would be riding the Giro and the other RCS races.
?Team High Road is honored to compete in these exceptional events and thanks RCS Sport and Mr. Zomegnan for their support. These are some of the most spectacular sporting events in the world and we plan to come with excellent athletes and extraordinary motivation,? Stapleton said.
In 2007 Italy?s Marco Pinotti wore the pink race leader?s jersey at the Giro while riding for T-Mobile. He will now be able to ride his home race.
?I'm extremely happy to know that Team High Road has been invited by RCS sport to participate to their events and above all to the Giro d'Italia. Personally it represents an event with an importance that goes beyond competition. It is not only an outstanding race, but it brings emotional and historical value. It's my duty to race this event at my best according to principles of fairness and integrity,? Pinotti said.