THE BIG INTERVIEW: MATTHEW PINSENT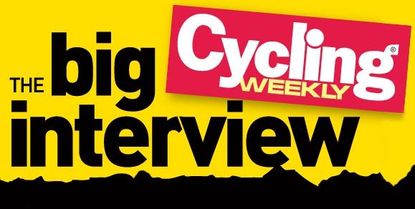 Sir Matthew Pinsent, the 36-year-old four-time Olympic rowing champion, is now a sports reporter for the BBC. Recently he fronted a seven-minute feature on BBC One?s flagship sports magazine show, Inside Sport, about doping in cycling. Pinsent posed the question: Can cycling clean up? Cycling Weekly asked Pinsent whether he was able to reach a conclusion.
CW: What motivated the Inside Sport team to do a story about cycling?
MP: The idea of doing something was floating around before the last season of the programme. We went to air in May and June and with the Tour starting in London in July we wanted to do something then, but there were problems with getting access to riders and teams at that time. Cycling turned out to be a big story over the summer and so we had to do something about how the sport moves on.
Did you know much about cycling before you worked on the story?
MP: I have probably doubled my knowledge. I knew about David Millar and Bradley Wiggins but now I have an understanding of who Christian Moreni and Patrick Sinkewitz were. Before, I wouldn?t have been able to tell you who the president of the UCI was. But you don?t have to be an expert to make a piece, you just need to ask the difficult questions.
What do you say to people who say the mainstream media only takes an interest in cycling when drugs are the story?
MP: What is new about the story is that you have people right at the heart of cycling saying very publicly: ?We have a problem?. Pat McQuaid [the UCI president] was saying: ?We have had a culture of cheating in cycling.? You will find no other head of a sport saying that. The media perception is perhaps over and above even the level of the problem there is in cycling, but a large element of that is justified.
There are conditions in cycling that have led to the problem. I think there was a particular way of dealing with it in cycling in the 1980s and ?90s. People were saying there isn?t a problem in cycling. Looking back at it now, it?s clear that was patently not true. They were either naive, covering up what they thought was a small problem, or lying.
I think there is a combination of reward, a culture of doping and a level of scientific application of doping. To an extent the cultural mix in cycling means it is on its own. I don?t think cycling fans can say, hand on heart, that cycling has been mistreated.
Doping goes on in other sports but there is not the same coverage.
MP: I am not saying that other sports are clean and cycling is dirty. There are plenty of drugs in other sports, but it?s not as deep-rooted in the psyche of the sport.
Or is it just that it hasn?t been exposed in other sports? Isn?t it like picking on the weedy kid in the playground?
MP: That may be true but that hasn?t been proved. I can?t think of another sport that had a decade through the 1990s like cycling did. Secondly, I don?t think it?s a good place for cycling to go. If you have a problem, the way to deal with it is not to say ?We?re not the only ones?, it?s better to deal with it.
There were four positive tests in athletics in June and July. That?s equivalent to the sort of problems the Tour had, but that got a fraction of the column inches. There are no features about how athletics can clean up.
MP: Track and field are doing the same urine tests, although I know they are not doing blood volume tests. There is something about the athletic requirement of cycling that makes doping more prevalent. For one thing, the cyclists are going to make their cardiovascular system more efficient.
In athletics you have sprinters, shot putters, long-distance runners, there is a whole spectrum of people trying to do different things. That makes the problem and challenge in track and field much more varied, but in cycling everyone has to push their legs round for six hours. That is a specific thing to do.
The institutional doping in the teams looking to cheat in the ?90s was to do one thing. The rewards in cycling were much, much higher than for any shot putter or even marathon runner. So that combination of risk and reward led to endemic doping and the perennial feeling that you can?t win without cheating. But there are examples of people in track and field who have won without cheating. In the ?80s and ?90s people say there was a culture of doping in cycling and I honestly don?t think that is true in other sports. I don?t think it?s for lack of looking.
You say there is the same desire to detect cheating in other sports but you said in your piece that 50 cyclists were implicated in the Spanish Operacion Puerto investigation. What you didn?t say was that there were more than 150 other names from other sports on that list. Doesn?t that show there is not the same desire to expose other sports?
MP: I know. I agree but I still think that cyclists used to cheat just to stay up with the group but, as a rule of thumb, other sports people cheat to get ahead of the group. That?s a personal impression.
You can go back to Ben Johnson, but you don?t find many cheats in other sports saying: ?Everybody?s on doping?. I totally take on your point about Puerto and accept that cycling has been exposed in a way that other sports haven?t been. But until we get to the bottom of Puerto what can we say? And it may not ever happen, it may be that everyone apart from the cyclists gets away with it.
In your Inside Sport piece, Pat McQuaid advocated lifetime bans but you said there isn?t even a consensus in cycling.
MP: I was arguing with him about bans. In rowing there is a lifetime ban for steroid use.
But not for blood-boosting drugs like EPO?
MP: They make it very difficult for you to come back. But for steroids it?s a life ban. He was saying that the UCI is tied by the WADA code but I said that?s not true, pointing out that in rowing they have life bans for steroids.
I asked McQuaid why cycling would want the likes of Floyd Landis or Alexandre Vinokourov back, expecting him to say: ?Look at guys like Millar. We want people like him back in the sport. He?s clean, he?s an advocate for drug free sport?. But he didn?t say that. He said: ?Yeah, OK, I?d be in favour of life bans?, and I thought, well, that?s a good line.
Everyone you talk to has a different idea. Bradley Wiggins is in favour of life bans but David Millar says it has to be done on a case-by-case basis.
Surely Millar is setting an example of someone who has been rehabilitated?
MP: That?s true but you will also find people who will say he got an advantage from doping that lasted, he knew exactly what he was doing, he made the decision to cheat, it wasn?t an accident, and therefore he should have a life ban.
If you remove the personal from it and say: look there?s a 23-year-old Italian rider who has admitted cheating for two or three years, would you ban him for life? You may say yes. It?s an interesting discussion to have. Look at Ben Johnson who was the biggest cheat in history. He said: ?I?m fine, let me back.? They let him back and he cheated again.
So can cycling clean up?
MP: I genuinely want to see it make a stunning recovery but it?ll take at least five years. I hope this is as low as cycling goes because if it is, it?s not that bad. People still turned out to watch the Tour, it?s still exciting and there?s a big fan base of well-informed, passionate people. For a sport in crisis that?s not bad. I hope that in the next five years there are five clean ? not just clean, but squeaky clean, Tour de Frances.
Even if the speeds go down and people are climbing Alpe d?Huez 10 minutes slower, it doesn?t make a difference to me. I want to watch it and not have a nagging doubt. I am really impressed by the groundswell of change in cycling.
What would be great is to see someone from the new CSC or the new T-Mobile or Slipstream squads make it; to see someone doing the blood volume testing come through and win it.
As a former world-class rower, were you 100 per cent clean and can you vouch for your own conduct?
MP: Yes, I can. Absolutely. I?d be naive to say that rowing is totally clean but I was. We were tested between three and eight times a year in competition as well as out of competition.
Do you ride a bike at all, and if so, what do you ride?
MP: I actually got out for the first time in ages today. I saw the piece I?d made and saw the bike hanging on the wall and thought I?d better get out. So I went to Richmond Park and went round really slowly. It?s lovely there. It?s got a couple of downhill stretches where you can spin the wheels and a couple of ball-breaking uphills.
I can get there and get round and back to my house in an hour, which is fine for me at this stage. I?ve got a Dolan. After the Athens Olympics I went up to Manchester and they presented me with this fantastic bike. I have to say I don?t really do it justice.
Thank you for reading 20 articles this month* Join now for unlimited access
Enjoy your first month for just £1 / $1 / €1
*Read 5 free articles per month without a subscription
Join now for unlimited access
Try first month for just £1 / $1 / €1