Thieves targeting cyclists on Manchester's Fallowfield Loop
At least three cyclists have been attacked by thieves on Manchester's Fallowfield Loop in the last month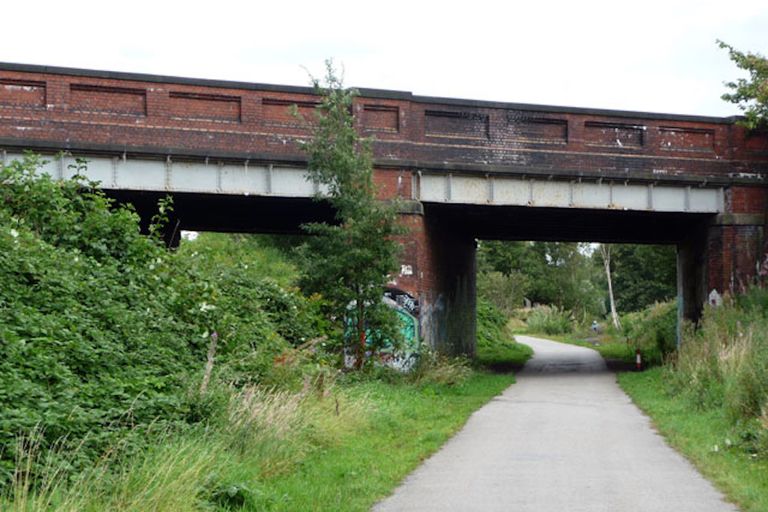 Cyclists have warned their fellow riders to be vigilant if riding along the Fallowfield Loop after a spate of assaults and bike thefts in the area.
The Manchester Evening News is reporting that at least three people have been knocked off their bikes and beaten up in the last month by young men.
One of the victims, gardener Chris Dalgarno-Holt, had his £600 bike stolen, along with his phone and some other belongings when he was attacked on Sunday, July 3.
"It was really busy day, there were lots of kids and families," he said.
"But I was on a quiet stretch when I saw two lads up ahead. I sped up to get past them but one of them jumped me. A fist came and thumped me in the side of the face."
>>> Cyclist criticised for clinging on to speeding Manchester tram (video)
Mark Usher, 50, was attacked on the same stretch on June 24, while reports on Facebook show another rider being targeted on June 29.
"It was three lads, all dressed in dark clothing. They pounced on me like hyenas," Mr Usher told the MEN.
"They beat me up and then one ran off with my bike and the other two ran up a hill."
>>> Cyclist suffers serious eye injury after being hit by egg thrown from car
He added: "I do think the police could do more. All they need to do is get a couple of officers undercover to cycle the loop one afternoon and look for these males.
"I'm trying to do my bit for the environment by cycling to work, it's important people feel safe."
Anyone with information about the attacks or the attackers us urged to notify the police.