This hill in Paris-Nice is so steep and narrow that Adam Hansen fell off by going too slow (video)
On the steep and narrow Côte de la Roque d'Anthéron, Lotto-Soudal's Adam Hansen falls off his bike while almost stationary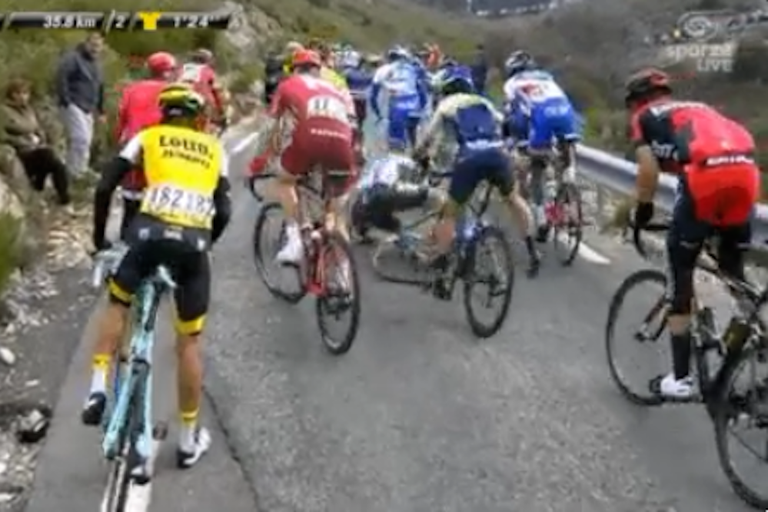 When Mont Ventoux appears on a route map you don't really pay much attention to the two category two lumps in the second half of the course.
While the likes of Marcel Kittel and Nacer Bouhanni were distanced on Ventoux, it was the Côte de la Roque d'Anthéron at kilometre 162 that caused the most problems in the peloton.
The climb only averages 5.5 per cent, but with ramps up to 20 per cent and a road surface that's only a couple of metres wide the peloton got a little bunched up.
And when you get bunched up everyone slows down and then people have to stop in order to not fall off.
Lotto-Soudal's Adam Hansen didn't stop, but he did fall off while going very slowly.
It's the kind of fall that a newcomer to cycling experiences when they forget to unclip at a traffic light, but it probably stings a bit for Hansen.