TIME IS RUNNING OUT TO OBJECT TO VELOPARK PLANS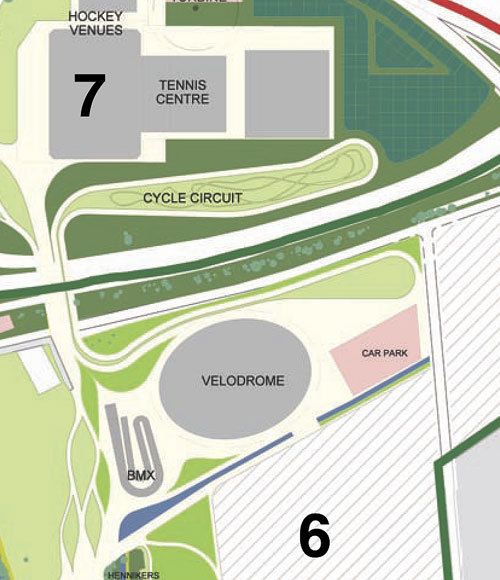 TIME is running out for those who wish to object to the Olympic Delivery Authority?s downsized plans for the Olympic Legacy Velopark. For guidance on how to do so, email: eastway7506@btinternet.com.
The address to write comments/objections to is: Head of Development Control, Olympic Delivery Authority, Planning Decisions Team, Mailpoint 32B, 23rd floor,1 Churchill Place, London E14 5LN.
John Hawkridge, chair of British Cycling South East Region, says objections should be registered before the 28-day consultation period expires on March 19.
Hawkridge says British Cycling has been too compliant with the ODA and has called for strong action and for all interested parties to work together to improve on the ODA's plans. The British Cycling Board prefer negotiation rather than objection. Last week they tried to gag Hawkridge from talking with the vociferous Eastway Users Group, the very people who campaigned for and won the acclaimed Hog Hill site for the temporary relocation of Eastway.
The Velopark, once billed as a 34-hectare site on the run-up to the London 2012 Games bid, has since been cut to about one quarter of its original size.
The Olympic Velodrome will sit next to a BMX track, while a tightly configured road circuit will lap down one side the velodrome and too close to the A12. There is no mtb course worth speaking off, no speedway track and inadequate parking.
Objections are being raised on the following grounds, say Eastway Users Group.
The proposals breach the covenant by the London Development Agency because they do not comply with the approved Eastway Cycle Circuit Relocation and Legacy Strategy.
As a result, the proposals do not meet the needs of cycle users, particularly those who used the Eastway circuit for racing and training.
You should also point out that the road circuit's close proximity to the A12 will expose riders to air and noise pollution.