TOUGH TIMES IN BEIJING FOR THE DUTCH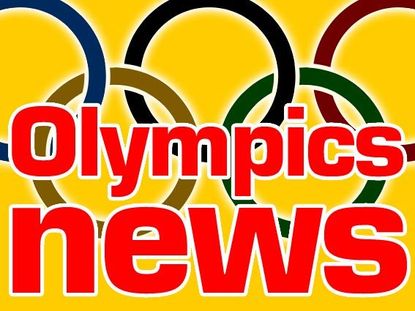 If the Dutch cycling team don?t seem particularly cheerful in this year?s Olympics, it?s hardly surprising after the series of problems which have hit the team in Beijing.
Worst off by a long way was their team pursuiter Niki Terpstra, who crashed badly as he was riding to the Laoshan stadium for the qualifier this morning. When team-mate Robert Slippens braked, Terpstra went into him and over the handlebars.
His injuries was major: two broken arms, possible fractures in the sternum and a possibly fractured jawbone.
Reserve Jens Mouris, sleeping at the time, was given a wake-up call at the last minute to replace Terpstra, but the riders were delayed by the accident and hardly had time to warm up. Team morale, then was not the greatest when they finally took to the boards, finishing sixth.
That?s not all, either:yesterday Peter Pieters, the team coach, was struck by a rider at the velodrome and although initial suspicions of a broken hip turned out to be unfounded, he does have a broken cocycx bone in his lower back.
On a sporting level, things have not been going too well either. Theo Bos fell and was eliminated from the keirin on Saturday, whilst team-mate Teun Mulder was disqualified for not keeping his line.
That?s not all. Jenning Huizenga, who rode well against Wiggins in the final of the individual pursuit at Manchester, raced with poor morale after UCI offiicials decided his new handlebars weren?t inside the regulations. As he?d been using them since March, perhaps he should be forgiven for not clocking a great time in the individual pursuit qualifiers.
Although Theo Bos is through to the quarter finals of the sprints after clocking a poor qualification time this morning (nineth fastest), the pursuit squad, minus Terpstra, were knocked out by the Danes. Not an Olympics to remember - so far.
Swipe to scroll horizontally
OLYMPIC GAMES 2008: TRACK
Blog: Life in Laoshan
Day one in pictures
Brits blast to team sprint gold
Day one at the track: Summary of the action
As it happened on Friday: Gold for team sprint trio; Wiggins, Houvenaghel and Romero well in control
Burke blasts to new individual pursuit PB
British track stars raring to go
What makes the Laoshan such a challenge
Picture special: CW takes you inside the Laoshan velodrome
Saturday's preview
Friday's preview
Can these legs make an Olympic champion?
Cavendish unlikely to ride individual pursuit
How many medals will Britain's riders win?
Swipe to scroll horizontally
Positive test for cyclist at Olympic Games
Bettini chasing second Olympic gold
Romero poses nude for ad
British quartet eyeing new world record
As Olympics approach two new drugs emerge
Beijing Blog
Beijing Blog 2
Beijing Blog 3
Swipe to scroll horizontally
Picture special: Women's time trial
Cancellara wins men's time trial gold
Men's time trial reaction: Steve Cummings on his ride
Women's time trial reaction: I feel fantastic, says Pooley
Pooley wins silver in women's time trial
Cooke's secret was the skinsuit
What the papers say... about Nicole Cooke
Analysis: women's road race
Gold for Nicole Cooke in Women?s road race
Reaction: It?s a dream to win Gold, says Cooke
Women's Olympic road race picture special
Sanchez gives Spain gold in thrilling men?s road race
Who is Samuel Sanchez?
Tactical analysis: Reading the men?s Olympic road race
British riders suffer in hot and humid Olympic road race
Rebellin misses out on golden birthday
Brailsford confident ahead of women?s road race
Swipe to scroll horizontally
OLYMPIC GAMES 2008: GUIDE
Olympics cycling results>>
Cycling event schedule>>
Great Britain rider profiles>>
Cycling event guide>>
Photo gallery>>
British Olympic cycling medal winners>>
From paupers to kings: The lottery funded revolution>>
Thank you for reading 20 articles this month* Join now for unlimited access
Enjoy your first month for just £1 / $1 / €1
*Read 5 free articles per month without a subscription
Join now for unlimited access
Try first month for just £1 / $1 / €1