TOUR DE FRANCE 2007: BRITISH RIDERS SUFFER IN THE SUN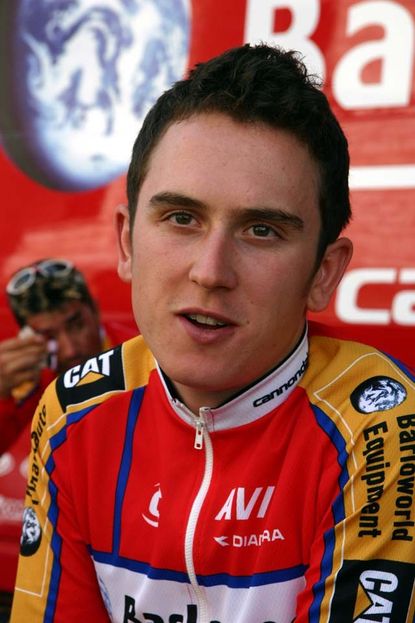 The four British riders left in the Tour de France all suffered under the scorching sun that shone throughout the 229.5km of Wednesday?s stage from Tallard in the Alps to the shores of the Mediteranean in Marseille.
Wiggins, Millar and Wegelius all finished in the main peloton, 10-36 behind stage winner Cedric Vasseur (Quick Step), while Geraint Thomas eased up on the last climb and finished next to last at 13-39.
?Transition stage my arse,? was Thomas?s eloquent way of describing the long slog under the sun in 35 degree temperatures to Cycling Weekly at the end of the stage.
?It was really fast from the start and for the first 70km it was one long line. Just riding long at 45km/h for the rest of the stage really takes it out of you and I was pretty wasted.?
?I?ve never been in it before, it?s not like this back in Cardiff. I sat up early on the last climb so I didn?t go too deep. If I have a few more days like this I definitely won?t finish but I?m just going to take it day by day and see what happens.?
Millar admitted his sun allergy is still affecting his racing but with no respite in the French canicule for the next few days, he is going to have to suffer and survive and use his Tour experience to make sure he gets to Paris. Wegelius was clearly tired as he crossed the line, soaking his head in water but admitted he has started to feel better after his high-speed crash in the Alps.
Wiggins admitted it had been a tough stage but found time to comment on the Patrik Sinkewitz testosterone A positive.
?It was bloody hot and it was horrible. I wasn?t feeling too good. I?m not looking ahead to anything at the moment, I?m just taking it one day at a time,? Wiggins told Cycling Weekly.
?Sinkewitz?s positive is good and bad in a way. It?s good that he?s been caught but bad that everyone seems to getting done for testosterone. It?s a bit funny and something?s going on.?
Thank you for reading 20 articles this month* Join now for unlimited access
Enjoy your first month for just £1 / $1 / €1
*Read 5 free articles per month without a subscription
Join now for unlimited access
Try first month for just £1 / $1 / €1