Travel the world by bike...for £80k
Visit 12 cities, staying in high end hotels, eating in the finest restaurants on your very own e-bike. All this for a bank-breaking £80,100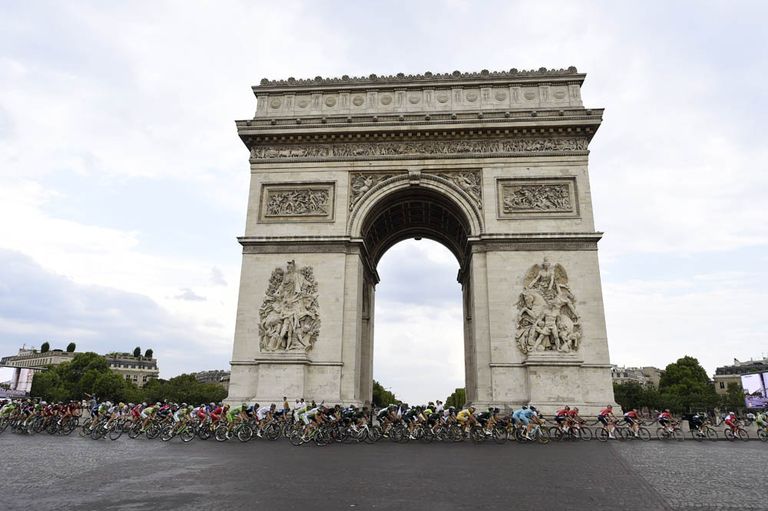 (Image credit: Watson)
Love cycling? Got £80k just lying around and nothing to do with it? Then this is the holiday for you.
Luxury travel company VeryFirstTo have created the ultimate cycling holiday for the money-laden, offering travel by e-bike to 12 of the most fashionable cities in the world.
The trip is a month long (so you need to be able to get off work, but hey, you've got 80 grand so you might have the time) and offers the chance to visit Paris, New York, Milan, London, Barcelona, Rome, Tokyo, Los Angeles, Amsterdam, Istanbul, Berlin and Sydney. Though not necessarily in that order.
This holiday of a life time also includes the opportunity to visit the best restaurants and the hippest clubs in town, as well as maybe some culture if you can squeeze it in. Although meals aren't included...so you might want to bring some extra cash should you have any left.
But what you do get is an A2B electric bike worth £2,500 to ride your month long trip on. So roadies, this might not be the trip for you.
You get the choice of two bikes: the Obree, which is named after Scottish cyclist Graeme Obree, or the Orsted, which is named after Hans Christian Orsted who discovered that electric currents create magnetic fields. A classic choice.
You can find out more about each bicycle here, but you'll be pleased to know that both offer up to five levels of 'assist' and can go up to a rip-roaring 25kmph (15.5mph).
According to Marcel Knobil, founder of VeryFirstTo, you're getting a hell of a deal with this trip that launches in October.
"On the face of it the £80,100 cost sounds quite spectacular," he told the Daily Mail.
"But when you break it down it starts to make sense. If you look at the quality of travel and accommodation, and the number of places you're going to, it's pretty reasonable," he said with all apparent seriousness.
"Unfortunately one needs deep pockets, but what you're getting in return is very fair indeed," he added.
Knobil's site also offers a holiday to every World Heritage site for a tasty £990,000 if you can pull that together from what's down the back of the sofa, though there doesn't seem to be any bikes/e-bikes involved.
If you can muster the strength to find out more about holidays that most can't afford without remortgaging the house, then you can by visiting the VeryFirstTo website here.
Richard began working with Cycling Weekly in 2013 alongside the then web editor, Nigel Wynn. Taking over as digital editor or Cycling Weekly and mbr in 2014, Richard coordinates site content and strategy with the team.