Truck driver admits to killing pregnant cyclist in Chelsea
Charlotte Landi was killed while riding on the Cycle Superhighway on Grosvenor Road last year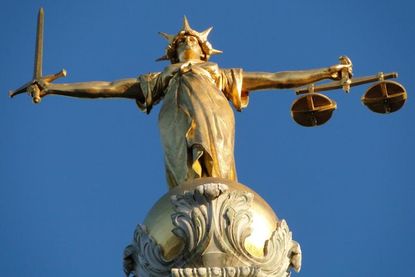 A tipper truck driver has pleaded guilty in court to a charge of causing death without due care and attention after hitting a pregnant cyclist in west London last year.
Truck driver Jason Edmunds, 44, of Basildon, Essex, failed to indicate as he turned left on the junction of Grosvenor Road and Chelsea Bridge on September 27, 2017 and pleaded guilty to the charge
That resulted in the truck hitting Charlotte Landi who was riding along the Cycle Superhighway 8 as she rode to work at the Hampshire School in Chelsea.
Mrs Landi was believed to be 12 weeks pregnant at the time, with one witness saying that the truck made "a sudden left turn" and that the "truck went over [Ms Landi's] body."
The prosecutor Sophie Akister said Mrs Landi "would not have been aware that the tipper was intending to turn left," and that "had the defendant indicated, it is the Crown's case that Mrs Landi would have seen or heard his indication to turn left."
Westminster Magistrates' Court also heard that Mr Edmunds' indicators and audible indicators were both working, and "had it sounded, it is likely she would have known that he was going to turn left."
Mrs Landi could be seen on CCTV approaching on the nearside of the truck and was visible for 14 seconds ahead of the incident. The prosecutor also said that if Mr Edmunds' wing mirror had been adjusted properly, he would have seen Mrs Landi for three seconds. "The nearside mirror was adjusted in such a way that it did not encompass the entire width of the cycle lane," Ms Akister said.
The court also heard that schoolchildren witnessed the collision.
The defendant has been released on conditional bail and is set to be sentenced at Southwark Crown Court at a date yet to be set.
Thank you for reading 5 articles this month* Join now for unlimited access
Enjoy your first month for just £1 / $1 / €1
*Read 5 free articles per month without a subscription
Join now for unlimited access
Try first month for just £1 / $1 / €1