Tweets of the week: André Greipel, Robert Gesink, Lance Armstrong, and more
Here are our top picked tweets from the last week in the world of cycling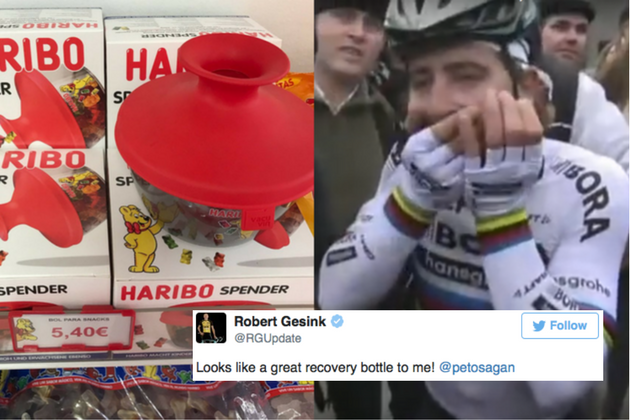 As we all know, cyclists and Twitter is often a fantastic combination, allowing the fans a behind the scenes look at what goes on in and around the professional peloton. Here are some of the tweets that caught our eye this week, including ones from André Greipel, Robert Gesink, and, er, Lance Armstrong.
1. Rob Partridge had earned a few more pancakes than the the rest of us
2. Although Rich Handley of Madison-Genesis didn't quite get the whole Lent thing.
3. If you any tyres tracks on the gravel roads of Strade Bianche, you know which team to blame.
4. And the Cannondale-Drapac coach had one unexpected character.
5. Robert Gesink was another pro rider with food on his mind, first tweeting about "someone else" bringing a Big Mac onto a flight...
6. ... then having a little joke about Peter Sagan's post-Kuurne snack.
7. Somehow Lance is still able to see the funny side of having a $100m lawsuit brought against him.
https://www.instagram.com/p/BRHj7iOFJgY
8. Tom Dumoulin boasting about just how light Giant helmets are
9. All 6'9" of Conor Dunne spotted on the escape at the Abu Dhabi Tour.
10. Finally an André Greipel double-header, with this cheeky little shortcut.
11. And this, which speaks for itself really.