UK e-bike boom predicted within two years as sales start to rise
20% growth in electric bike sales over the last 12 months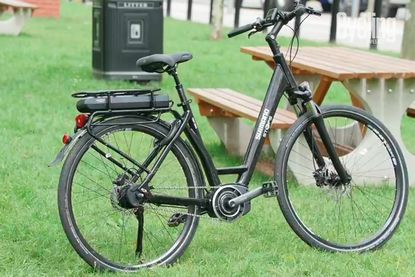 British cyclists might be finally embracing the electric bike after sales rose steadily in 2016, with a "boom" apparently just around the corner.
>>> Electric bikes and UK law: what you need to know
Speaking to Bike Europe, Electric Bike Company director Martin Brown estimated a 20 per cent growth in electric bike sales in the UK, with 30-35,000 such bikes sold in the last 12 months. That may sound like a lot, but Brown says the big growth is yet to come as the electric bike really begins to catch on in Britain.
Watch: what is it like to ride an electric bike?

"I think the UK market hasn't even seen the big 'boom' yet, as sales continue to grow at a fast pace. E-bikes are becoming more familiar and understood by the nation. I predict that in the next 18 – 24 months we'll see a sharp spike similar to what particular countries on the continent have experienced.
"I'd say Germany is trailing a lead on the UK by about 3 years, so based on sales figures there we're in for a very exciting time in the next 2 years or so."
>>> Seven things I learned from riding an electric bike
Electric bikes have proved exceptionally popular on the continent, as commuters use them as cheap and efficient ways to get to work. Germany has seen a particular boom in the electric bike market, with 535,000 units sold in 2015.
Thank you for reading 20 articles this month* Join now for unlimited access
Enjoy your first month for just £1 / $1 / €1
*Read 5 free articles per month without a subscription
Join now for unlimited access
Try first month for just £1 / $1 / €1