Watch: Daredevil descent through Mexico City traffic (video)
Brian 'Safa' Wagner takes filmmaker Lucas Brunelle on an adrenaline-filled ride down one of Mexico City's public highways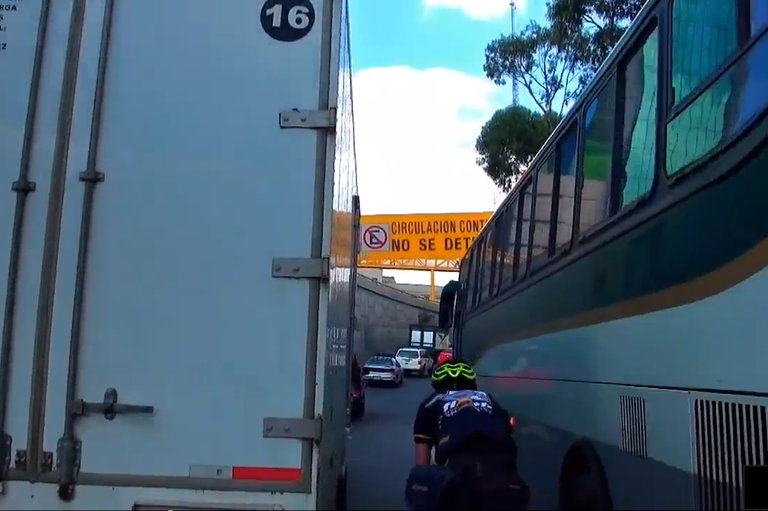 When you think of legendary descents, your mind may immediately picture Tour de France riders tackling the infamous winding roads of the Galibier, but daredevil filmmaker Lucas Brunelle takes us to Mexico City for something a little different.
Brunelle, known for his street racing antics and high-octane cycling videos, follows bike messenger and professional nutter Brian 'Safa' Wagner down the traffic-packed Avenida Constituyentes with self-preservation seemingly the last thing on their minds.
Remember Fabian Cancellara's amazing descent in the Tour de France a few years ago, weaving in and out of the team cars? Well, with Safa's exploits replace 'team cars' with 'rush-hour traffic' and while Cancellara tapped the brakes a few times, Safa doesn't bother with any of that.
>>> Five of the best road cycling descent videos
It is 13 minutes of mesmerising footage, showing Safa weaving in and out of traffic on the long main road descent, with Brunelle following his every move. Remarkably his first really hairy moment only comes just before the seven-minute mark when a silver saloon nearly runs him into the central reservation.
Take some time to watch this adrenaline-packed video and then come to the conclusion that you're not all that willing to try it yourself.