WHY BRITAIN WILL NEVER MATCH THE NETHERLANDS IN CYCLING PROVISION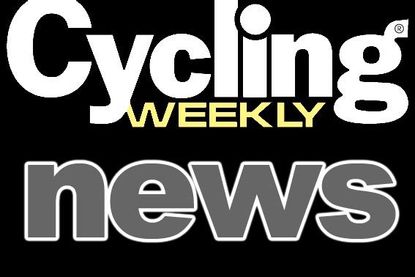 British authorities are riddled with ?institutionalised discrimination? against cycling development, a CTC National Councillor told me last week. He based his claim on the widening gulf in cycling provision between The Netherlands and England.
After viewing the Dutch stats he?d recommended I study, I have to agree, with the possible exception of Cycling England?s cycling development towns, charged with breaking the mould.
But in general, authorities that say they want to encourage cycling only deliver half-decent, piece-meal cycling infrastructure.
Take cycle parking for instance. ATOC ? Association of Train Operating Companies - says it has/is installing more cycle parking at stations to encourage cycling commuters to cycle to the train.
Bristol versus Assen
Let?s compare cycle provision in two cycling cities Bristol ? nominated recently to become a cycling city, and Assen, established as ?The Cycling Province? of The Netherlands.
Bristol is keen to get to grips with cycling but clearly has some way to go to earn the title.
For at Bristol Temple Meads station there still only 340 cycle parking spaces compared to 1,500 cycle parking spaces at Assen railway station where they have plans to increase this to 2,300.
Bristol?s population is 400,000, Assen?s 65,000.
So Assen has one cycle parking space for every 28 residents, and Bristol one space for every 1,333 residents!
At Utrecht, population 300,000, there are 14,000 spaces at the station. But another 20,000 spaces are planned.
Let?s take a quick tour around other English stations.
Cycle parking provision has increased, but only to double figures, three figures at best.
For example, Bedford, 54; Carlisle 54; Stafford 74; Cambridge 100; Southampton 114, St Albans 150.
Cycle parking at London?s stations totally inadequate
You might think the capital might be showing the way. But cycle parking at stations is woefully inadequate.
A recent article in the London?s Evening Standard revealed that the total number of cycle parking spaces at major London terminals is a paltry 1,211: Kings Cross 332; Liverpool Street 12; London Bridge 100; Paddington 350; St Pancras 30: Victoria 84, Waterloo 210. Charing Cross and Cannon Street have none.
According to the Standard, Central London needs 100,000 extra cycle parking spaces to cater for the 500,000 bike trips a day.
Leicester?s city centre Bike Park - when it opened some years ago - was rated the biggest of its type in the UK, with 120 secure spaces.
There commuters can use the showers and changing facilities. The facility is managed by onsite Websters Bike Shop, an integral part of the facility.
Over the years a total of 13,000 bikes will be parked up, that?s 350 a week average, rising to 500 a week in the summer.
More Dutch Cycling facts
The population of 16.4 million people own 18 million bicycles.
Dutch people cycle on average 909 kilometres per year, that?s 2.48 km per head.
Although three out of five trips are made by car ? which remains the most popular means ?25 per cent of all trips are made by cycle.
The authorities spend between £10 and £20 per head of population on cycling.
Some England cycling stats
The UK population of 60.9 million own 20 million cycles between them, but only 6 million people use them.
Less than £1 per head of population is spent on cycling in England, where cycling trips average 2 per cent of all journeys made.
The good news, say Cycling England, is that £16 per head of population is to be spent on cycling development in Bristol, chosen to become England?s first cycling city, and also in the 11 new English ?cycling towns?.
They are Blackpool, Cambridge, Colchester, Chester, Leighton-Linslade, Shrewsbury, Southend, Southport, Stoke-on-Trent, Woking and York.
Cycle use has risen by an average of 20 per cent in the first six cycling towns created a few years ago: Aylesbury, Brighton and Hove, Darlington, Exeter, and Lancaster and Morecambe.
? Source of the cycle parking stats from The Netherlands was ?Hembrow Cycling Holidays?, Assen. www.hembrow.eu/cycling/studytour.html. The link was provided by the CTC national councillor (South East) John Muedell.
Thank you for reading 10 articles this month* Join now for unlimited access
Enjoy your first month for just £1 / $1 / €1
*Read 5 free articles per month without a subscription
Join now for unlimited access
Try first month for just £1 / $1 / €1
Keith Bingham joined the Cycling Weekly team in the summer of 1971, and retired in 2011. During his time, he covered numerous Tours de France, Milk Races and everything in-between. He was well known for his long-running 'Bikewatch' column, and played a pivotal role in fighting for the future of once at-threat cycling venues such as Hog Hill and Herne Hill Velodrome.