WORLD CHAMPS MEN'S TIME TRIAL COURSE NOTES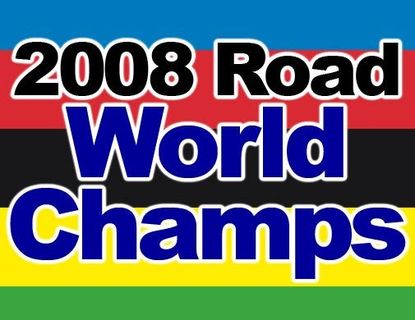 CW travelling with the Great Britain team on a recce of the men's time trial course at the World Championships in Varese, Italy. Here we present the notes in full.
These notes are essential for any team taking a time trial seriously - the riders and team staff will study the notes carefully to make sure they are fully prepared for what they will face on the bike come race day.
Team back-up staff in the following cars will have a set of notes with them and will relay information to the riders via race radio. It's all part of any team's commitment to make sure all of the details are dealt with, and in this instance can make or break the chances of a rider becoming World Champion.
Team GB: Elite men?s Time trial course route notes
Race distance: 43.7km.

Start Varese race course.

Fast start out of racecourse, sharp right at roundabout after less than one kilometre onto main road.

2.1km Fast along flat straight road before steady climb up to roundabout at top.

Fast descent to football stadium. Stay on left of road through roundabout before fast curve right.

3km. Tight left turn with grid in middle of road.

After gentle descent, sharp turn right (almost 270 degrees!) at 5.6km and down fast descent under railway bridge.

7.6km. Roundabout on fast descent, then further descent through roundabouts (CAUTION) to fast right turn onto flat road along lake. Along flat fast road for several km.

Short uphill to roundabout in Oltrona a Lago. Go on left of roundabout.

16km. After more fast flat/easy descent, turn right off main road for loop round over top. Corner right fast and uphill exit. Gear change needed for short climb up and over climb. Stay right over bridge.

Back up to speed. Fast and steep descent down to Bardello. Two roundabouts. Go on left.

17.6km 300m of strady climbing at Bardello sign then sharp left at top. GRID IN MIDDLE OF ROAD.

19km Biandronno. Fast descent then slightly up to church. Narrow, then slight descent again. Grid in middle of road. Stay left.

23km road kicks up to roundabout and then left down. Stay left to avoid roundabout and dive down descent.

Very fast and straight descent in two long sections through trees and Galliate Lombardo and until Azzate sign above head.

30km. Descent all way to roundabout with plane in the middle and tight right onto start of short climb up. CAUTION HERE ON EXIT OF CORNER.

Road winds up gently and dips through Buggiate.

33km. Two roundabouts close together. Caution!

Road climbs slightly as main road runs above on right. Road opens out with view across lake on left before final climb back up to Varese.

38km. Final 5km of course. 150 descent to tight corner (TRICKY) to start of climb under railway bridge. 5km to finish. DECISIVE PART OF COURSE. 100% here.

Narrow road climbs up for 150m then sharp turn left and up. Gradient eases after white church.

Right at roundabout full speed into town centre.

Flat and fast through town centre. Grids in middle/left of road. Stay left.

2km to go. Sweeping left at full speed out of town on slight rise near station.

Flat for 300 metres then narrow but sweeping left into long main road towards 1km to go banner.

Left onto rising ramp into race course. All out on ramp. Fast chicane into finishing straight and up to finish.

Total 43.7km

Swipe to scroll horizontally
ROAD WORLD CHAMPIONSHIPS 2008
NEWS
Millar and Cummings ready for Elite men's time trial
World Champs men's time trial course notes
Pooley and Laws talk before Worlds time trial
Pooley to use special time trial bars again
British under-23 TT riders finish out of the top 30
Daniel Martin selected for Irish under-23 worlds team
British team heads to Varese with genuine medal hopes
Cancellara to miss World Championships
Swift a close second in final race before Worlds
Rob Hayles on why he's not riding the Worlds
GB Women's Worlds team confirmed
British Worlds team starts to take shape
Geraint Thomas called up to Worlds team to replace Cavendish
Mark Cavendish pulls out of Worlds team
RACE REPORTS
Women's time trial: America's Amber Neben takes title
Under-23 time trial: report, results, photos
PHOTOS
Women's time trial, by Graham Watson
2007 World Champs: Men's road race
2007 World Champs: Women's road race
2008 WORLD CHAMPS GUIDE
Preview>>
TV coverage guide>>
Brits in the men's world road race 1998-2007>>
Brits in the women's world road race 1998-2007>>
Brits in the under-23 world road race 1998-2007>>
Britain's road world championships medal winners>>
Thank you for reading 20 articles this month* Join now for unlimited access
Enjoy your first month for just £1 / $1 / €1
*Read 5 free articles per month without a subscription
Join now for unlimited access
Try first month for just £1 / $1 / €1