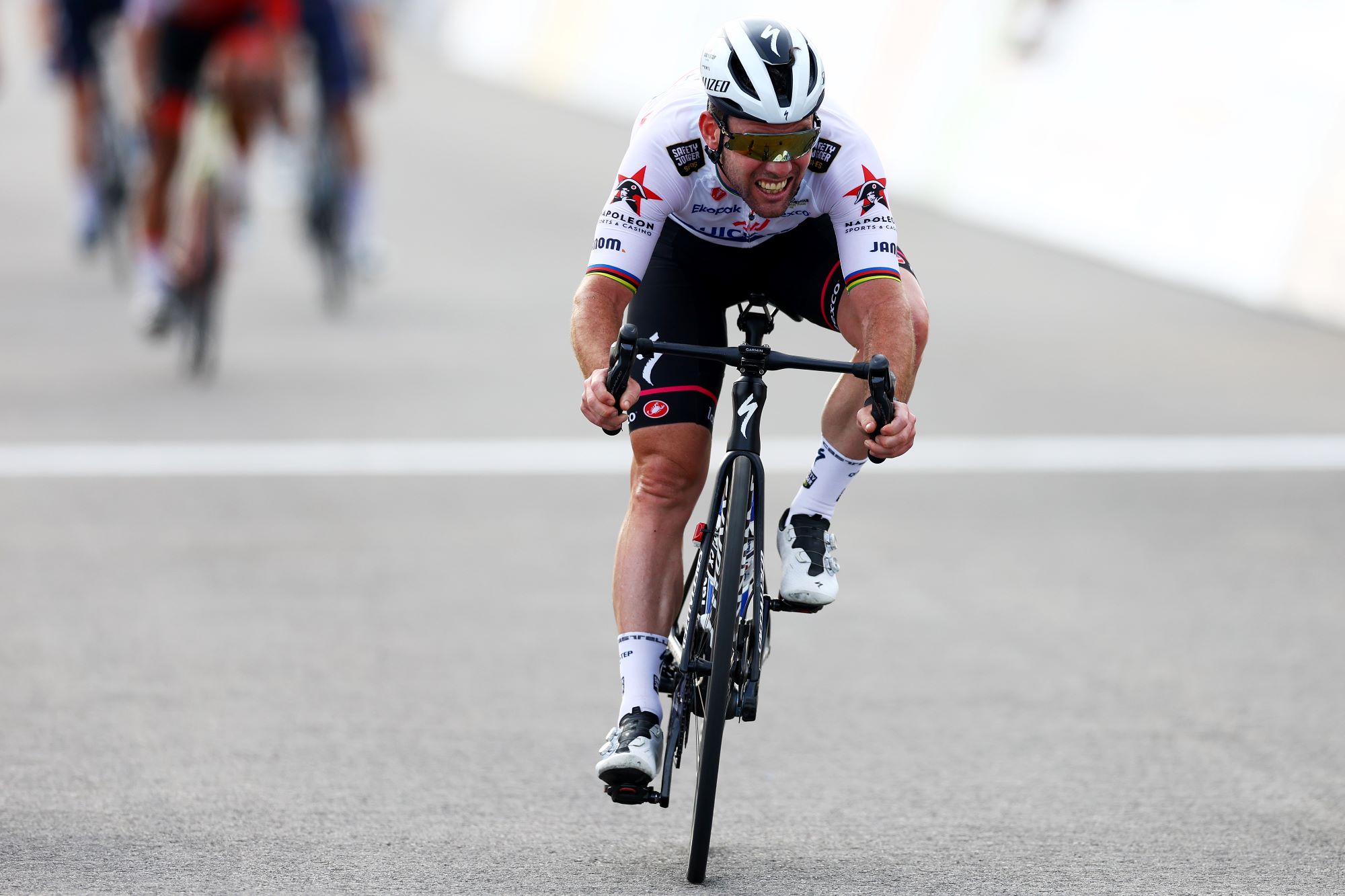 Good morning and welcome to today's Cycling Weekly live blog. It's Monday, it's cold outside and all of us here at CW HQ are wondering if this might finally be the week we hear about Mark Cavendish's new team.
Join me, Tom Davidson, as I gather together the latest news in the world of cycling.
Latest updates:
9:30 - Miguel Ángel López signs for Colombian Continental outfit Team Medellín EPM
10:43 - Mark Cavendish unable to tempt former coach to join him at Astana Qazaqstan
11:19 - Why reporting potholes might save a life
11:51 - US cyclist banned for four years due to doping offences
12:31 - British DS Cherie Pridham honoured with prestigious award
13:52 - Did Bradley Wiggins perform on TV as a rubbish bin?
14:39 - Winners of British Cyclo-cross National Trophy crowned
14:56 - Team DSM renews with Scott, unveils new 'rocket ship' bike
16:16 - The big route rumours ahead of the Vuelta a España presentation
16:42 - Tour of Britain organisers hope for Isle of Wight return in 2024
17:13 - Robbers held knife to Mark Cavendish's throat in home robbery
Refresh
Miguel Ángel López pens contract with Team Medellín EPM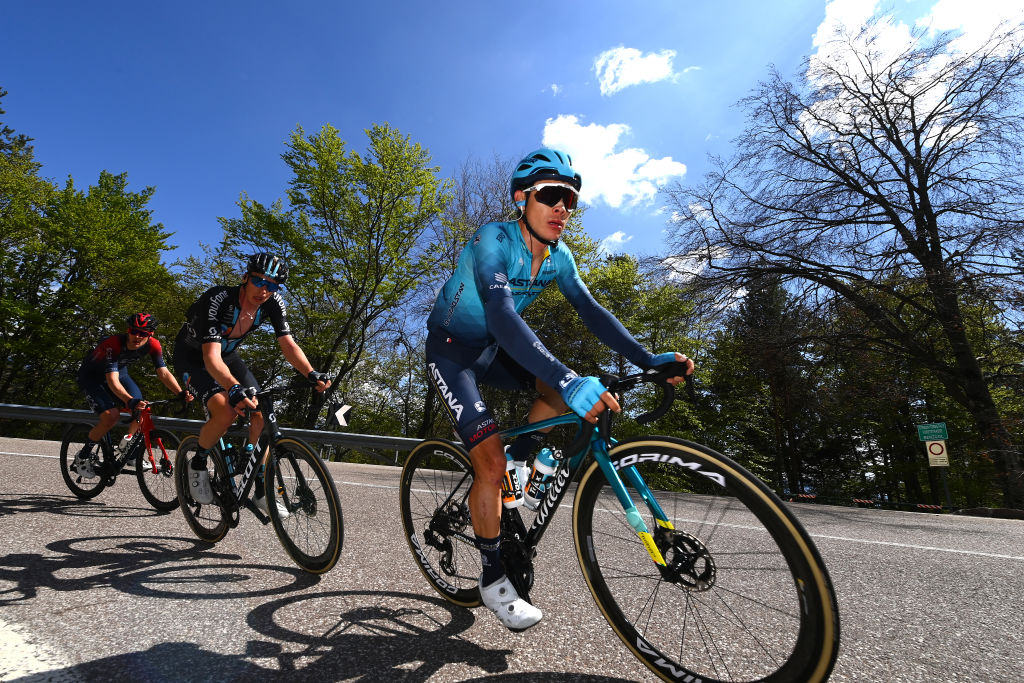 After having his contract terminated by Astana Qazaqstan, Colombian cyclist Miguel Ángel López has dropped down to Continental level - the third tier of professional cycling - joining Team Medellín EPM.
Announcing the signing on Twitter on Sunday afternoon, the team wrote: "We will fly high this 2023.
"We are delighted to make the links between Miguel Ángel López and the team official for this season. How proud we are that you're wearing our team colours and that you'll represent Medellín for Colombia and the world."
In his announcement video, López said the team had given him a "big opportunity" to race this year.
"It has been a complicated year," the Colombian said, "being without a team in 2023, with all the teams filled up and there not being any space."
Last month, the 28-year-old was dropped by Astana Qazaqstan, with the team citing his "probable connection" to a doctor under investigation in a doping case.
The Colombian has reportedly been linked to Dr Marcos Maynar, a university professor who was arrested in May for alleged crimes of drug trafficking and money laundering. Maynar is believed to be at the centre of Operación Ilex, an ongoing doping investigation in Spain.
Team Medellín EPM will present López in Medellín in the coming days, before travelling to Argentina for the Vuelta a San Juan.
Llegó Supermán al Team Medellín EPM 🚴🏼‍♂️🔥Volaremos alto este 2023. En los próximos días haremos la presentación oficial de @SupermanlopezN en Medellín, antes de nuestro viaje a Argentina para la primera carrera UCI: @vueltasanjuanok #VivaMedellín 💙 pic.twitter.com/x2QCvm4GivJanuary 8, 2023
See more
Mark Cavendish unable to tempt former coach to new team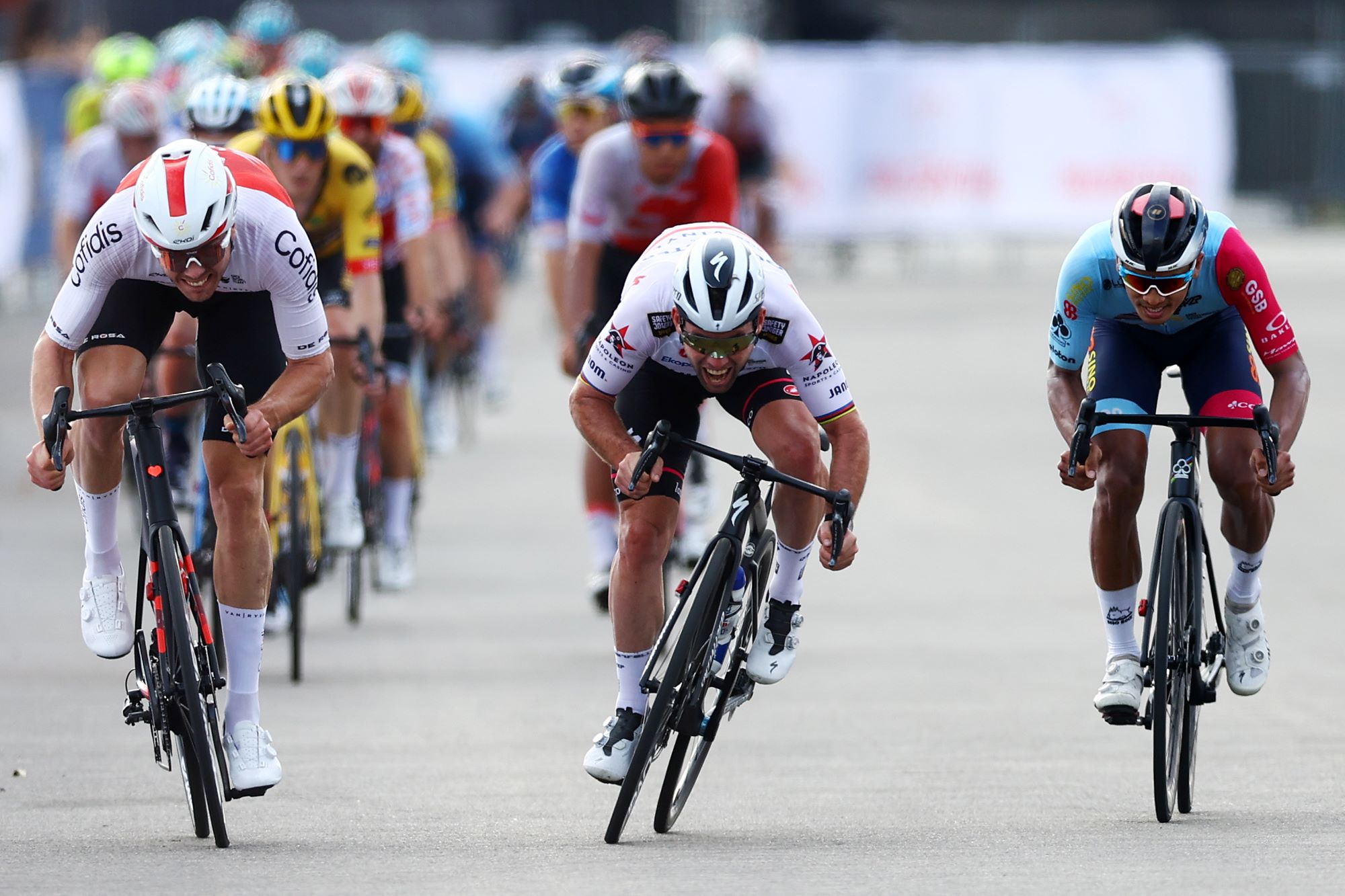 Greek coach Vasilis Anastopoulos, credited by Mark Cavendish as being crucial to the sprinter's 2021 renaissance, will remain at Soudal Quick-Step in 2023, despite efforts to lure him to join the Manxman at Astana Qazaqstan.
A report today in Cyclingnews outlines that Cavendish had hoped to bring Anastopoulos with him to his new team, but any potential move broke down.
The Greek coach is understood to have been pivotal to Cavendish's return to winning ways at the Tour de France in 2021, when the sprinter took four stage victories to equal the all-time record of 34.
Speaking about Cavendish ahead of the race, Anastopoulos told Cycling Weekly: "When we first met, within five to 10 minutes there was a really strong connection between us."
Cavendish too has spoken highly of his relationship with the Soudal Quick-Step coach, telling Procycling in 2021 that he was "doing every pedal rev with me. He's invested, so passionate."
The Manxman's move to Astana Qazaqstan is yet to be officially confirmed.
Over 400 cyclists killed or injured due to poor road surfaces since 2016
Department for Transport data shows that at least 425 cyclists have been killed or seriously injured as a result of poor road surfaces in England and Wales since 2016.
Last week, 84-year-old Harry Colledge died after his front wheel got stuck in a nine-inch-deep crack in the road and he was thrown from his bike. His wife, Valerie, has since called on local governments to fix potholes, which she says are a "horrendous problem" for cyclists.
"Roads here are in a terrible condition," she added. "The lane where Harry died is used by heavy milk trucks, tractors, and lorries, so often subsides."
According to Cycling UK, 15% of cycling injuries in crashes are due to road defects.
If you know of a particularly dangerous pothole in your area, you can report it to the charity's Fill That Hole portal, which gets filtered through to the relevant councils.
US cyclist tests positive for six banned substances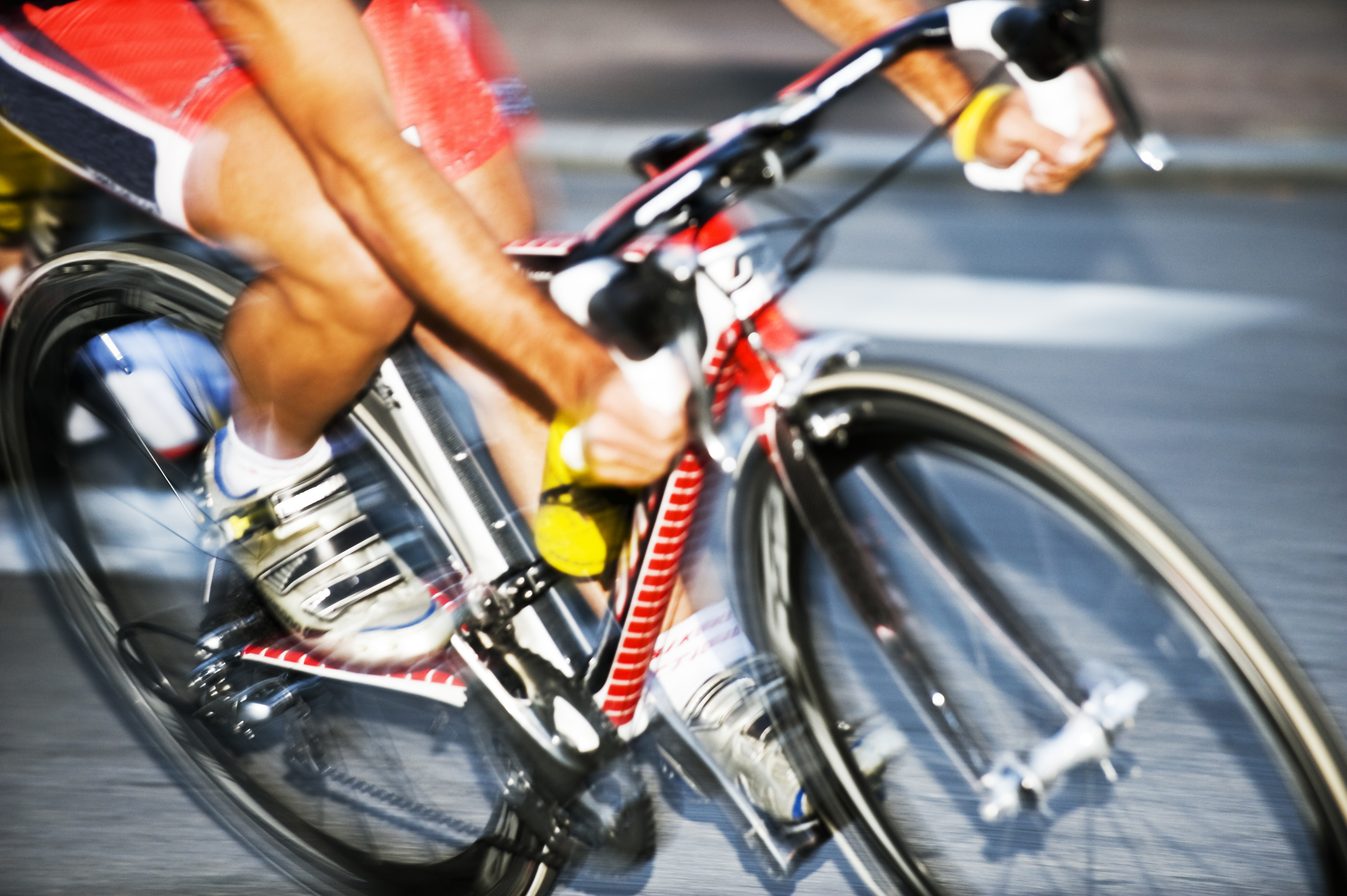 A US cyclist has been banned from competition for four years after returning positive test results for six banned substances.
Noslen Ruiz-Gutierrez, a 47-year-old category three racer, tested positive for dexamethasone, phentermine, 19-noretiocholanolone (19-NE), 19-norandrosterone (19-NA), and an anabolic agent in a urine sample collected at the Tour of South Florida in February 2022.
Ruiz-Gutierrez bagged one of his best results on the first day of the three-day race, placing third in his age category.
Speaking at a tribunal, the cyclist said: "I'm not the one who has to think about those things [anti-doping rules].
"That is USADA's [US Anti-Doping Agency] problem, not mine. I don't care to compete, I do cycling for recreation – not for competition."
USADA has backdated the start of Ruiz-Gutierrez's four-year ban to 22 December 2022, disqualifying all of his race results since 5 February 2022, the date of his urine sample.
Cherie Pridham honoured with prestigious British cycling prize
Lotto Dstny DS Cherie Pridham has been awarded the 2022 F.T. Bidlake Memorial Trust prize "for being the first female sports director of a men's UCI WorldTour Team".
The former racing professional made history as the first woman to take up a DS role in a men's WorldTour team in 2021, when she joined Israel Cycling Academy. Pridham then moved to Lotto-Soudal the following year, and went on to lead the squad in her first Grand Tour, the Giro d'Italia.
Reacting to her new accolade, Pridham said: "To say I am honoured to receive this prestigious award is something of an understatement. Having studied the roll call of previous winners I feel very privileged to be associated with some of cycling's true icons."
The Bidlake Prize is one of the oldest awards in British cycle sport, dating back to 1934. Previous winners include four-time Tour de France champion Chris Froome, Olympic legend Laura Kenny and British cycling great Tom Simpson.
Delighted to receive the F T Bidlake Memorial Prize 2022 award. The Bidlake Memorial Prize is one of the oldest awards in British cycle sport. Previous winners list is amazing. Take a look ➡️ https://t.co/VVHDLEIVrqJanuary 4, 2023
See more
Is Bradley Wiggins Rubbish?
In case you missed it, Cycling Weekly senior writer Adam Becket has followed a trail of clues to try and work out if Bradley Wiggins performed as a rubbish bin on ITV's The Masked Singer.
You can find Adam's in-depth investigation on our website.
Toby Barnes and Alderney Baker claim British cyclo-cross national trophy titles
Toby Barnes (Garden Shed UK Ribble Verge CX) and Alderney Baker (Team Empella) topped the tables of the men's and women's elite categories in the British Cyclo-cross National Trophy.
The series, contested over six rounds, came to a close on Sunday in Gravesend, where the duo were crowned the overall winners.
22-year-old Barnes, who rides on the road for British Continental team AT85ProCycling, formerly WiV SunGod, won round four in Paignton and placed in the top five in the remaining events.
Despite not winning a round, 21-year-old Baker was also consistent throughout the series, placing second in both Falkirk and South Shields.
The next event on the British cyclo-cross calendar is the National Championships, which will take place in Milnthorpe, Cumbria on 14-15 January.
Team DSM to ride Scott 'rocket ship' bikes in 2023
In tech news, Swiss bike brand Scott has unveiled the bikes that Team DSM will ride this season.
The new Foil RC is displayed in a sparkly blue and black colour, matching the jerseys worn by the WorldTour team.
Scott has supplied DSM with bikes since 2021, and have now renewed their partnership for a further two years.
Sharing images of the bikes on Twitter, Scott wrote: "Well excited to have Team DSM riding these rocket ships into the future, and beyond."
Could this machine be nicer than Astana Qazaqstan's new metallic turquoise Wilier?
Well excited to have @teamdsm riding these rocket ships into the future, and beyond. #NOSHORTCUTSHere's to our continued partnership!Photos: @eltoromedia_com#SCOTTBIKES#SCOTTFOIL pic.twitter.com/yaURfObbIMJanuary 9, 2023
See more
London bike hire scheme hits all-time high in 2022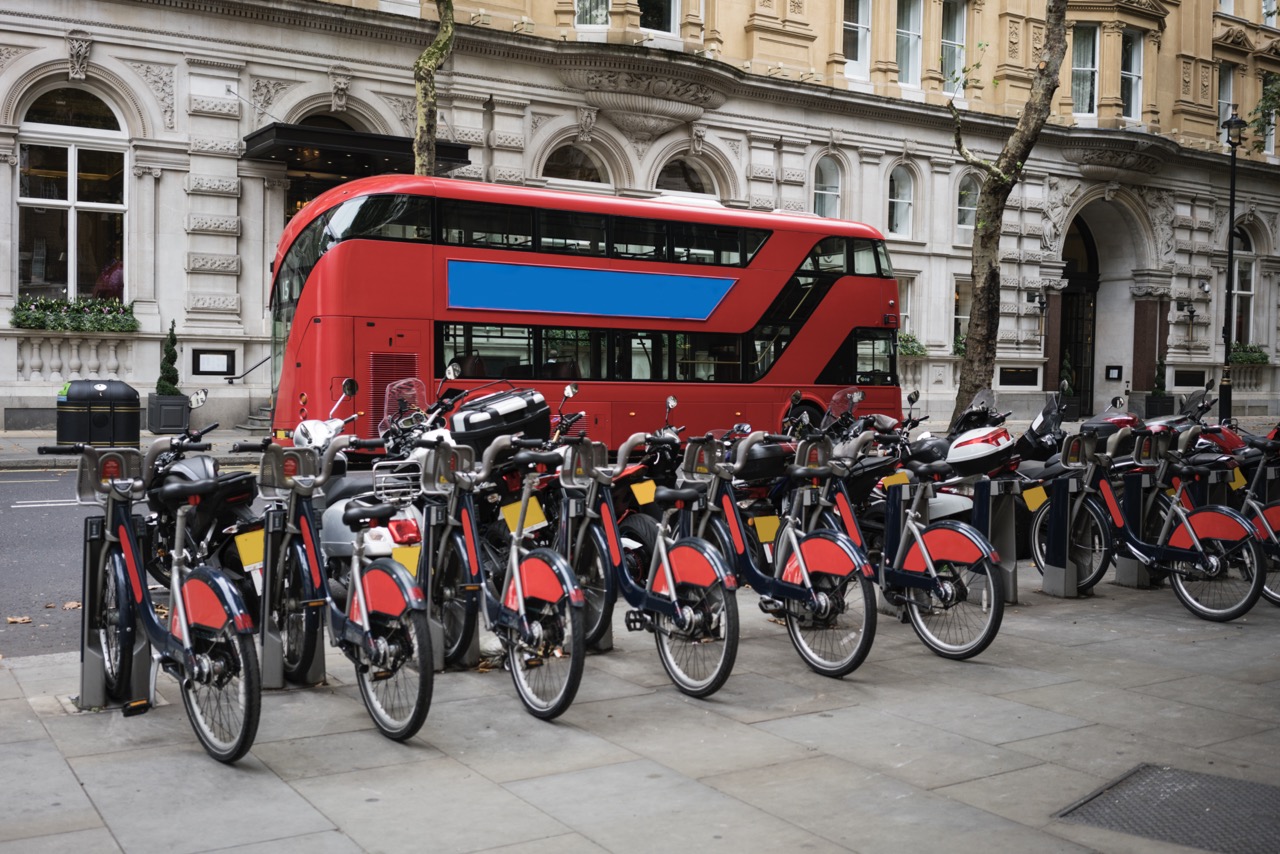 Over 11 million journeys were made by Santander Cycles in London in 2022, new data from Transport for London (TfL) has shown.
The self-service bike hire scheme witnessed a record-breaking 11,506,889 hires last year, over half a million more than were made in 2021.
David Eddington, TfL's head of cycle hire, said: "Santander Cycles plays a vital role in enabling millions of journeys in London each year and these latest figures are proof that the scheme continues to go from strength to strength."
The increased use of Santander Cycles bikes, familiarly known as 'Boris bikes', coincides with an uptick in active travel in the English capital.
"The boom in walking and cycling we saw during the pandemic is here to stay," said Will Norman, London's walking and cycling commissioner, who went on to praise the scheme's fleet of e-bikes, 500 of which were introduced in October last year.
The big rumours ahead of the Vuelta a España route presentation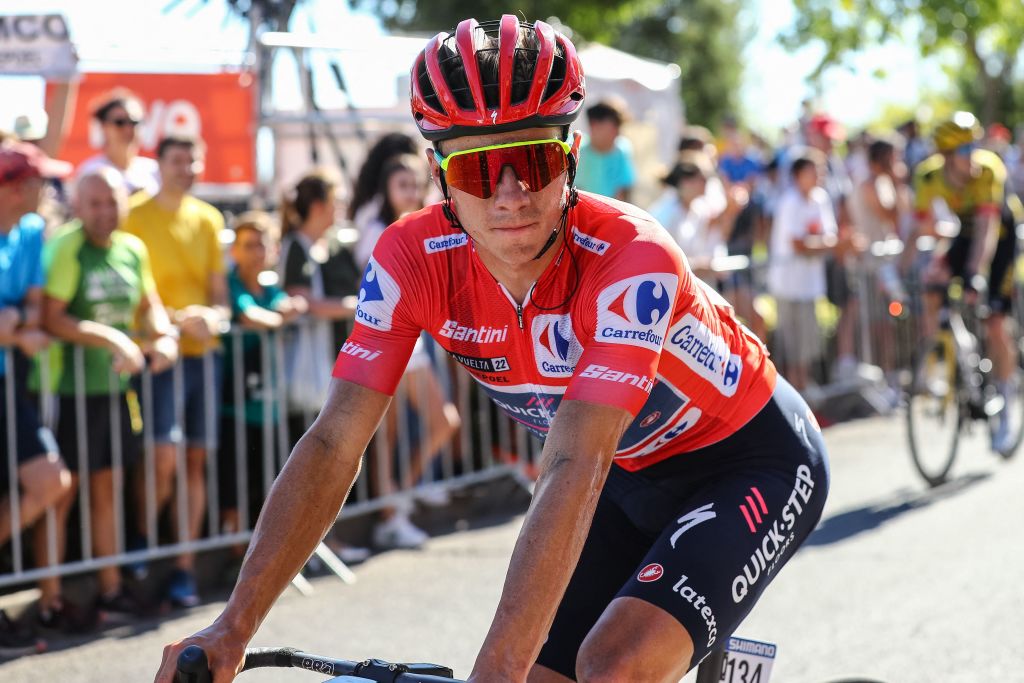 The official route for this year's Vuelta a España will be unveiled at 6:30pm (GMT) tomorrow in Barcelona, Spain. All we know so far is that the race will start with three stages in and around the Catalan city, opening with a team time trial on 26 August. So what are the other rumours?
The biggest tip offs have been about the mountain passes. According to Spanish outlet AS, the brutal yet legendary climbs of Lagos de Covadonga, the Angliru and the Miserat are all likely to feature.
As is the Col du Tourmalet, a stalwart of the Tour de France, which is set to stage a summit finish. The climb was initially included in the 2020 route, but was axed from the race due to Covid restrictions on crossing the border into France.
The southern region of Andalucía, home of the Ruta del Sol, is expected to be snubbed by the route planners.
The route presentation will be live streamed from Barcelona's Palacio de la Música Catalana tomorrow evening.
Tour of Britain eyes Isle of Wight stage for 2024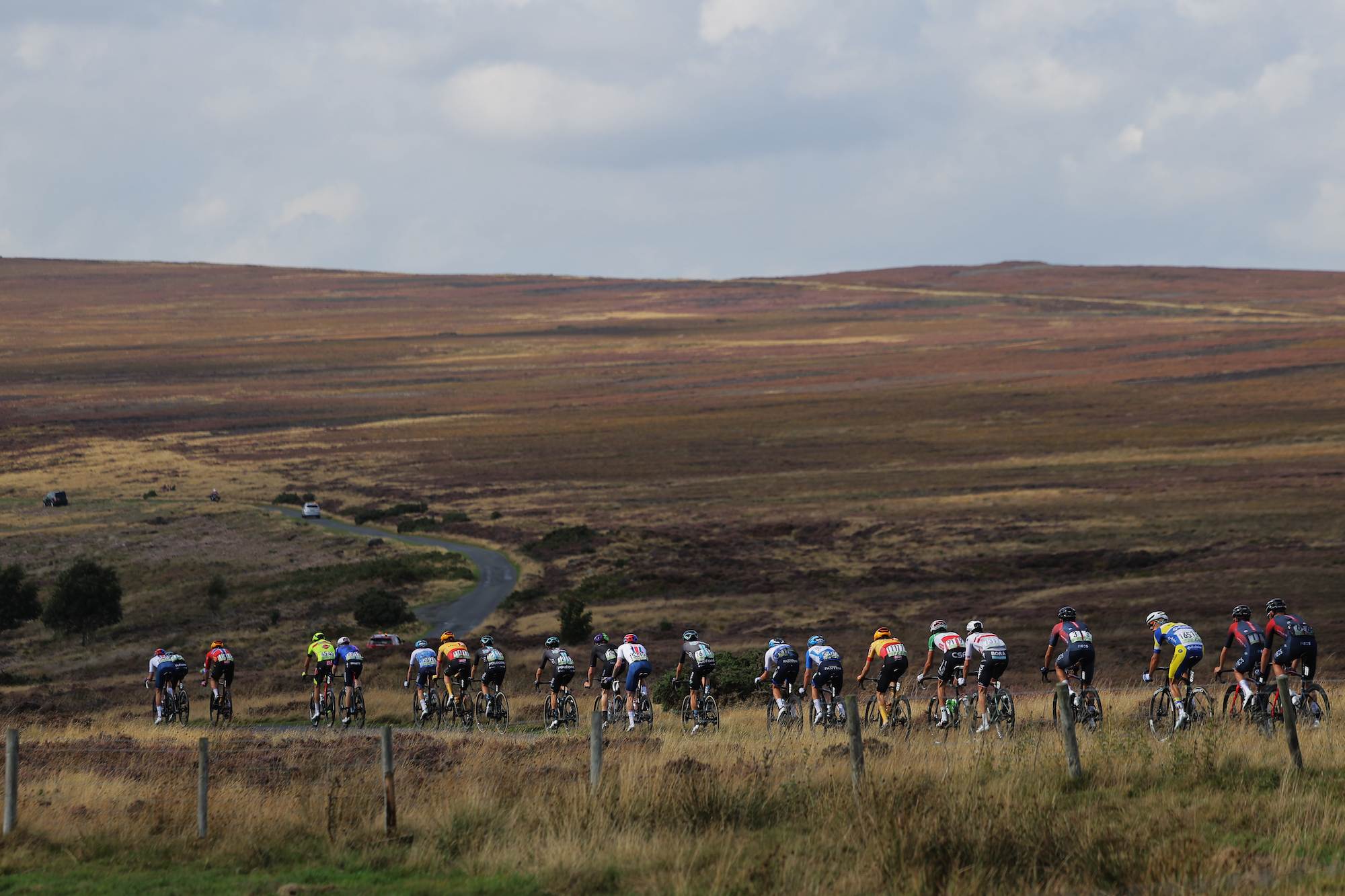 The race organisers of the Tour of Britain are hoping to arrange a stage on the Isle of Wight in 2024, to replace the stage that was cancelled due to the death of Queen Elizabeth II.
Yesterday it was revealed by the BBC that the cancelled stage, the race's intended 2021 finale, left the Isle of Wight Council £350,000 out of pocket.
Speaking to Cycling Weekly, a race spokesperson said: "Given the excitement around the stage and huge amount of work over the previous two years that had gone into it, it would be a real shame if a stage of the Tour of Britain could not now take place on the Isle of Wight.
"We have been talking with the Isle of Wight Council since September's cancellation about next steps, with our first, and preferred, option being to host a stage of a future edition of the Tour of Britain (2024) on the Island to replace the one that couldn't take place in 2022."
The spokesperson added that they have a meeting arranged with key stakeholders later this week, where the topic will be discussed.
Robbers held 'large black knife' to Mark Cavendish's throat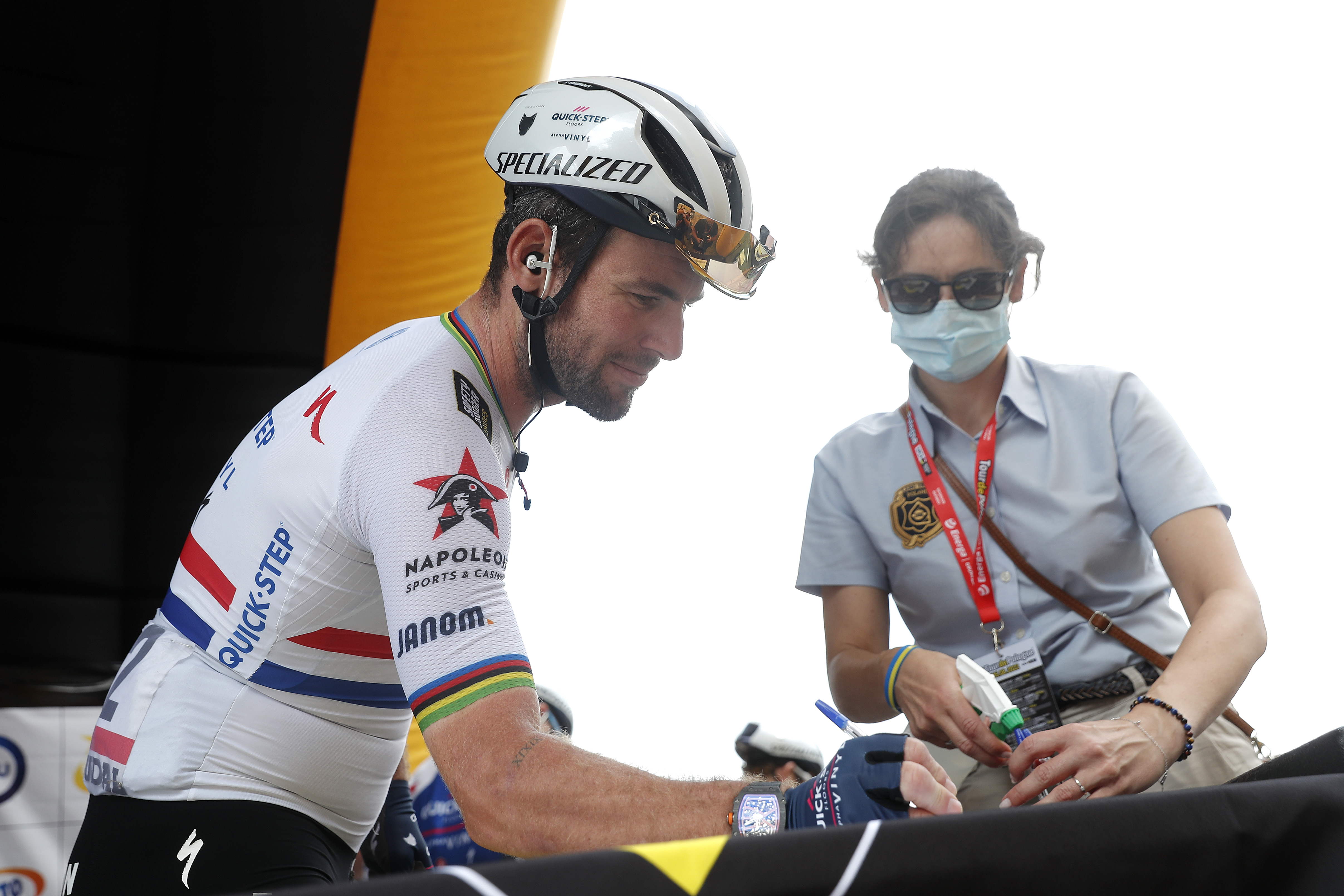 Intruders who robbed Mark Cavendish's Essex home held a knife to his throat, the sprinter's wife, Peta, has told Chelmsford Crown Court.
Mrs Cavendish was the latest to give evidence in the ongoing trial, describing what she saw on 27 November 2021 when thieves broke into and robbed the couple's home.
Speaking in court, she said one of the intruders "dragged" Cavendish by his feet and began to punch him.
"One of the men had him in a headlock," she added. "One of them held a large black knife to his throat and they said, 'Where's the watches?' and 'Do you want me to stab you?'"
The weapon, she added, was a Rambo-style knife.
The intruders made off with two Richard Mille watches, valued at £400,000 and £300,000.
One man has already admitted to two counts of robbery at an earlier hearing. Two men are currently on trial, with a further two yet to be detained by the police.
Thank you for reading 20 articles this month* Join now for unlimited access
Enjoy your first month for just £1 / $1 / €1
*Read 5 free articles per month without a subscription
Join now for unlimited access
Try first month for just £1 / $1 / €1